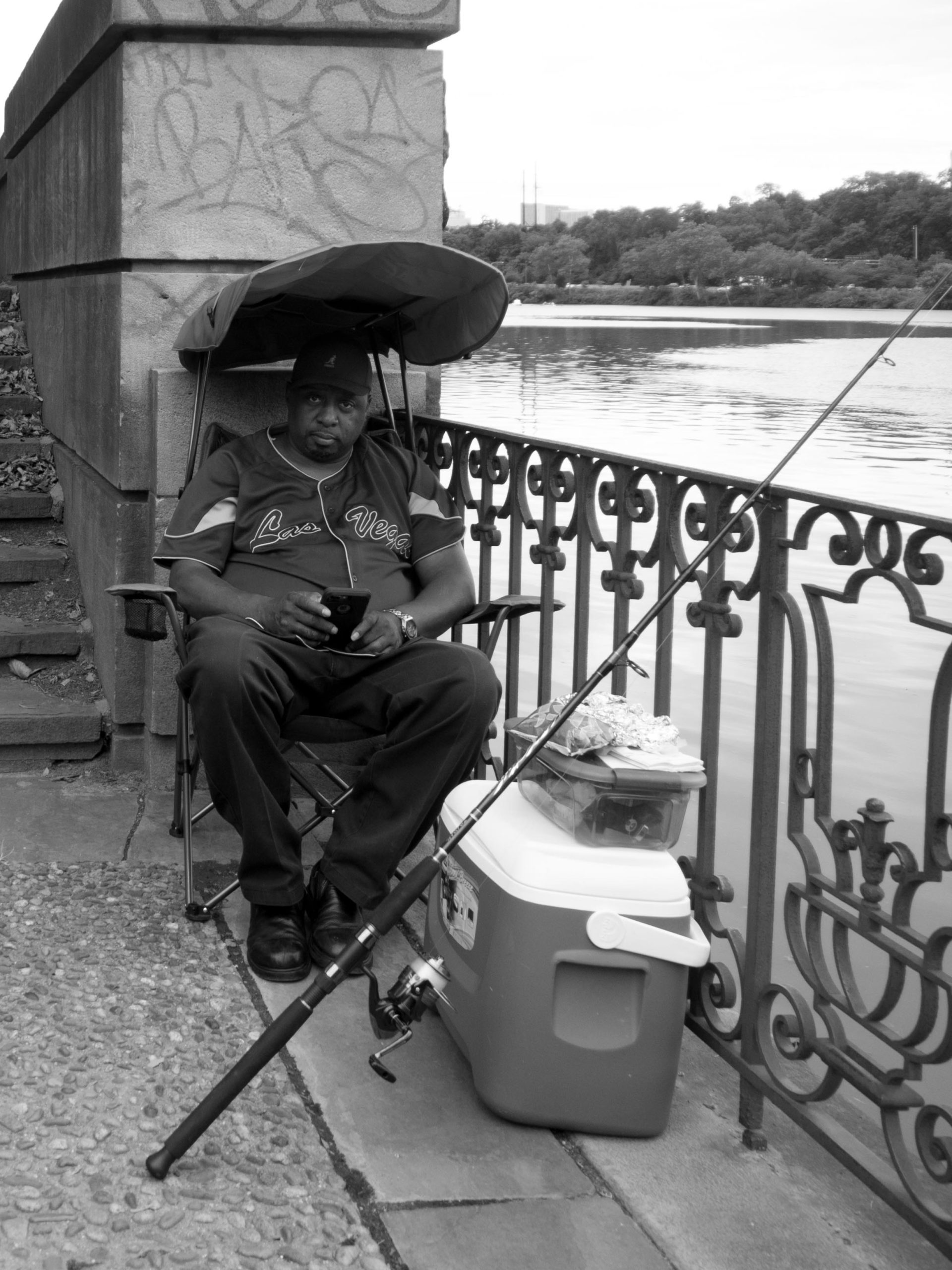 Hey folks! This week's topic is street photography, which I love. I'm really excited to have Gisele Duprez on the live show. She's an incredible street photographer and a good friend of our crew. You can see a blog that Gisele wrote for us a while back here.
You can also see my first post on street photography here, which, frankly is better than this one. San Francisco served for some great shots. But to be fair, I was shooting over a whole weekend. This week I just went out for a few hours. My family went with me down to Kelly Drive, which is a lovely jogging/biking trail along the river in Philadelphia. It was a nice day and there were a lot of people out. I didn't want to capture joggers and bikers though, as that's where I'd shot for my sports blog previously.
There are a lot of challenges to street photography, but many of them are self-imposed. It's scary to photograph strangers! I have the tendency to never get close enough, which can cause me to miss focus and include too much busyness in the background. When shooting street photography, you want to look for interactions between people. To zone in on a moment in the midst of a lot of unfocused chaos. But what you'll see a lot of is people on their phones, or determinedly zipping through a crowd. It can take a lot of shots to find something worth seeing.
Technically, here are some tips. Using a smaller camera with a movable screen on the back is great. You can hold your camera down and pull out the screen which can disguise where you are pointing your camera and whether or not you're even shooting. Holding the camera to your eye is certainly more conspicuous. I choose to shoot on aperture priority at a low to moderate f/stop so that I have some leeway on my focus. I almost always convert my shots to black and white in post to eliminate distractions which inevitably exist in street photography. Here's a helpful video from Chelsea on the subject:
Here's what I got: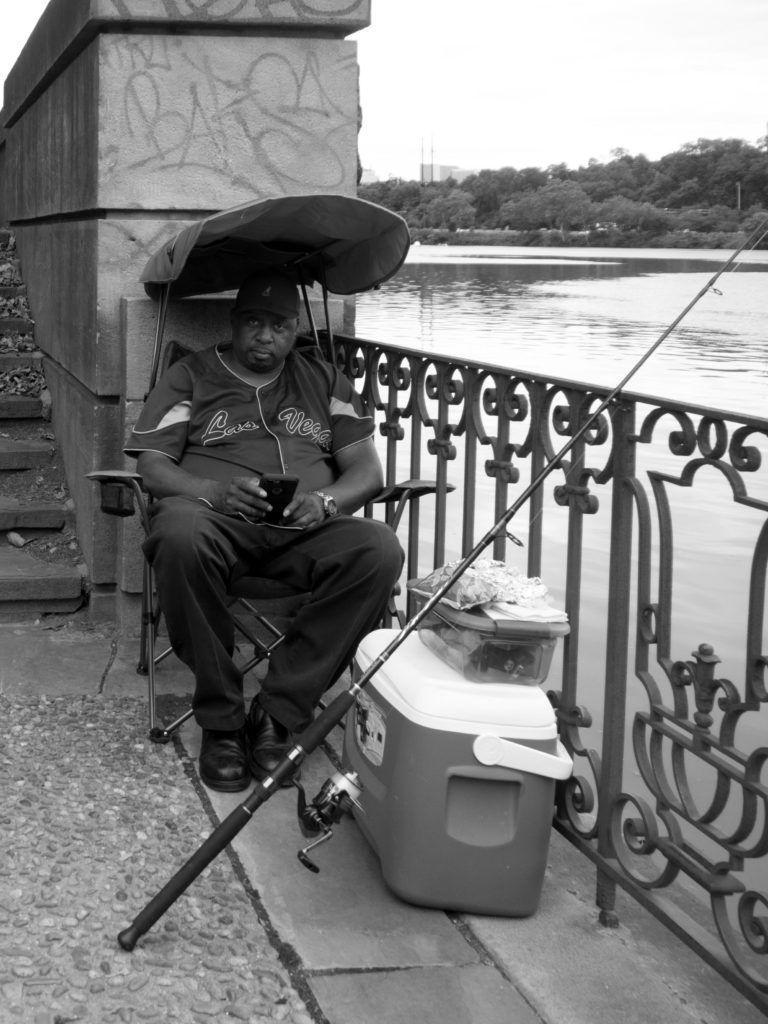 f/4, 1/400th, ISO 2oo
This one is my favorite, the eye contact made it.
f/4, 1/640th, ISO 200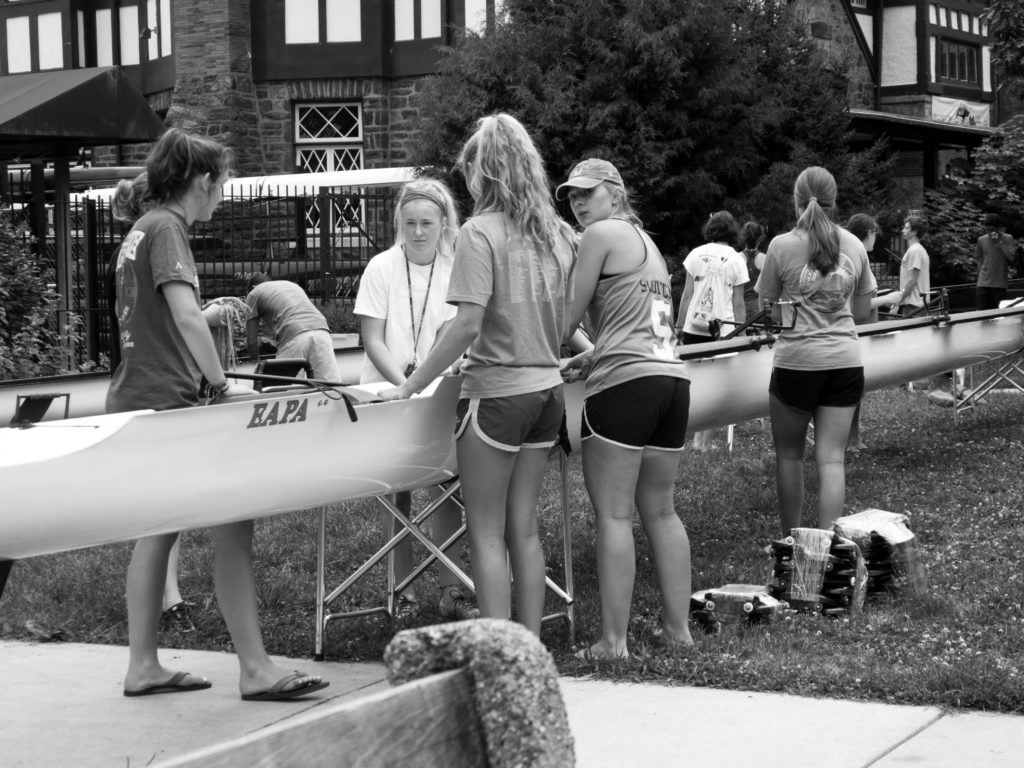 f/5, 1/400th, ISO 200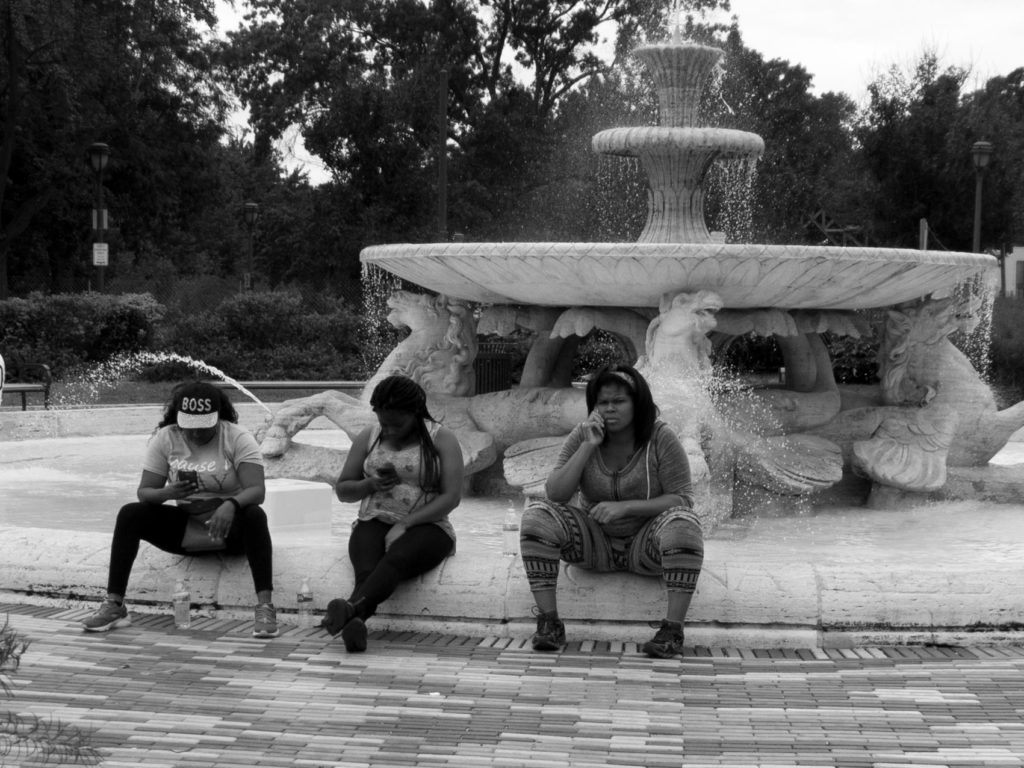 f/4, 1/1250, ISO 200
I realize now that my camera chose a crazy fast shutter speed to freeze the water, which was unnecessary.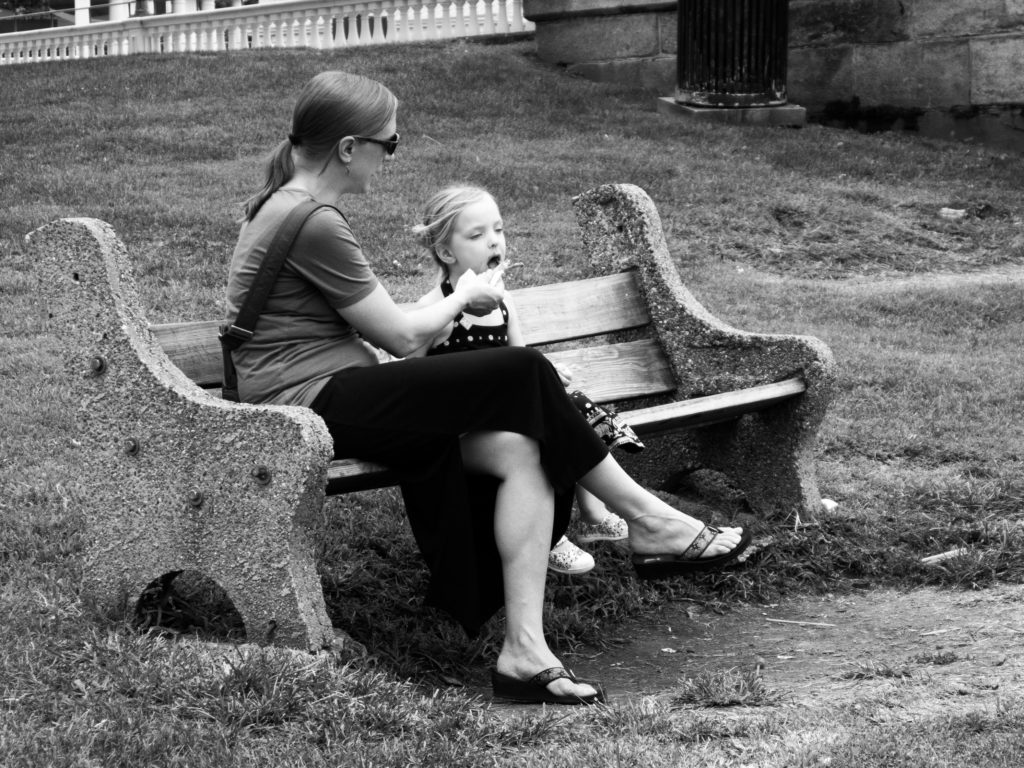 f/5.3, 1/400th, ISO 200
So those turned out okay. The first shot is the only one I would really keep, but I love street photography and practice makes perfect. I have a few spots I know I'd like to go out and try again. I look forward to seeing what you all come up with this week and to hearing from Gisele on Thursday!