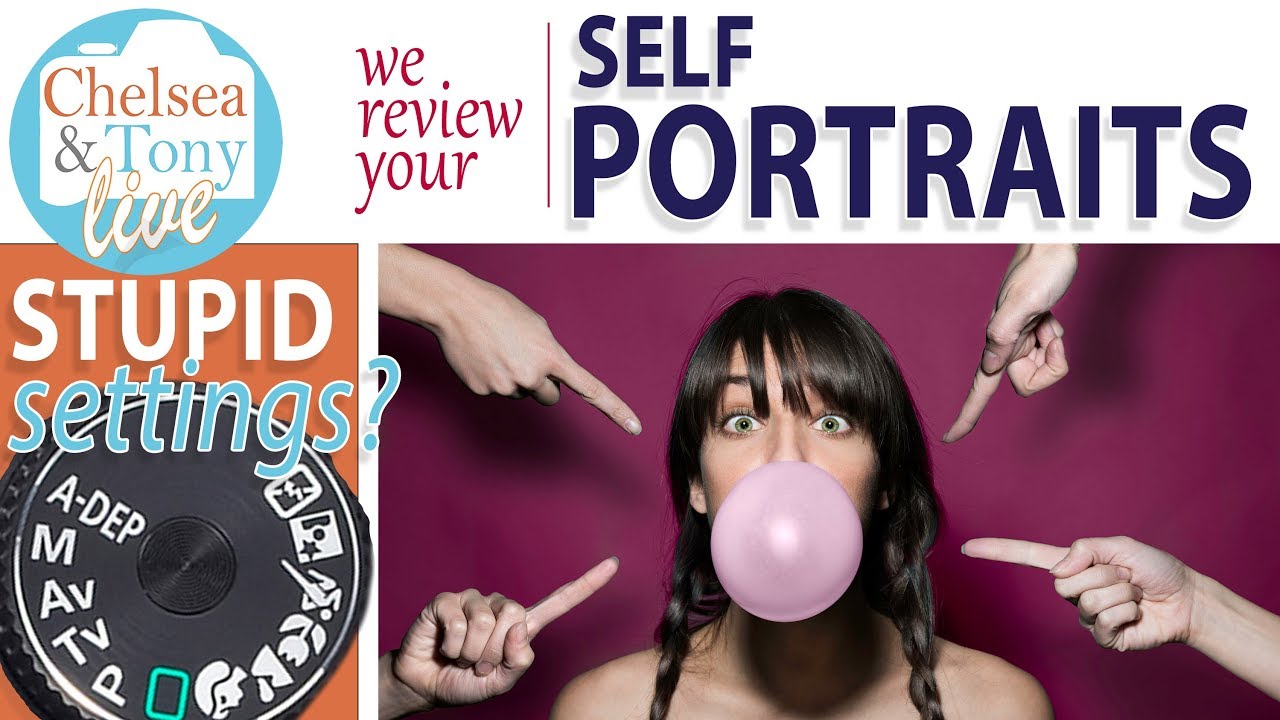 Hey folks! This week was a fun one, you guys really show up for self portraits.
No news this week, but there's stuff in the pipeline for sure.
We start with some creative self portrait inspiration from Arno Raphael Minkkinen.
Okay, let's get into your photo submissions:
-doorway reflection
-paint splatter
-handrail reflection
-Italian scenery
-staring into space
-eyes closed
-"I love us"
–300
–eyes
Over to me for some $ comments:
-we got it on lockdown
-we so truthy
Back to photos:
-this pandering clone photo
-helicopter over South Korea
-through the lens
-Lisa is a party
-"they should call them child disappointers"
Back to me for some questions:
-any more Wanderlusts coming up? Yes, some waiting to be edited.
-what are you drinking? Dogfishhead, water and wine, and whiskey.
More photos:
-so bright
–breaking up
-Tony subtly trolls Star Trek fans
Time for a portfolio review. JC Mendez, DVFX Studios. Fix your menus a bit, lead with your strongest photo in each category. Great work, not too many photos in each category, but do pare down a few to make the best ones stand out.
Back to me for some questions:
-what was your worst traveling experience? Driving through Europe and putting diesel in their car and broke down.
-best advice for posing yourself in pictures? Using your camera app on your phone, tether and use your computer as your monitor, use a timer, focus using a stand in to focus.
-what do you do when lacking inspiration for a project and time is running out? Just shoot until you happen upon something that works, or shoot collaboratively. 
Back to your photos:
-a pick for the Camaro
–Caleb!
-snowman kidnapping
-"that's like, someone who puts flour on horse hooves or something?"
-"that's a very small cigarette, Jonathan"
-head separation
-turned his whole world upside downface
-threatening penguin
-another milky way
-"no no, it's the same, she throws you health packs and stuff. Elizabeth, she's very helpful."
-phone bridge
-"sad Michael Scott"
Time for chit chat! "It's not our best"
-apparently Tony's a sex worker for Nikon
-keep your comments to yourself
-people love the drone certification video
-dramatic
-is that you dad? "I know how playing that song is how you make any man cry"
Over to me for some questions:
-what are your biggest photo pet peeves? Heart hands on a pregnant stomach, amateur glamour photography.
-$ from Rob Tillitz and Kevin Liu
-what to look for in a location for portraiture? Light, uncluttered clean background.
More photos:
-uploading memories
-budget wolverine
-phone eye
-"he went to the sports game and nobody else came"
–shhh
-center of the road
-"I have a question, how does that happen?" "……."
-guitar magic
-"so I guess we're all just lying to Chelsea today"
-"I'm giving you a pick because you're telling a story I don't understand"
-dramatic gaming
–orb
-missing face
-hair hero
Twitter Q: Tony and Chelsea's favorite Office characters? Dwight, Kevin, Creed.
-plant heart
Some last questions:
-$$$ wear your glasses
That's our show! We forgot to pick a theme for next week so it is TBD.