Oh, hubris. I really thought this subject would be easy. I have animals! I can interact with them! How wrong I was. First, taking pictures of animals is difficult enough. They are generally fast moving, unless you know a sloth. Also, taking pictures of yourself is hard. Selfie+moving animals? Near impossible. I attempted to at least photograph my hand petting said animals, but even that is unwieldy using a DSLR. So then I tried to enlist my daughter, who, apparently, is only a good model when she has to stand very still and be creepy (see here and here and here.)
It has also been in the 90-95F degree range the past few days, so we have all been sluggish. Which resulted in either a very sad looking dog and cat or a very sad-looking child. 
I'm going to tell you now, this project was a failure. I missed focus a dozen times, I cropped the dog's feet, my daughter's shirt is wrinkled. I captured a few sweet moments, but they are still technically terrible. Here's a funny video to make up for it:
So as usual I shot in aperture priority, but using a higher aperture to attempt to get Eloise and Hungry both in focus. Somehow that still often resulted in missing focus. I shot outside in natural light which worked fine, but my cramped back yard resulted is some busy backgrounds. I almost never got both of them looking at the camera. Ah well, this is what I wound up with: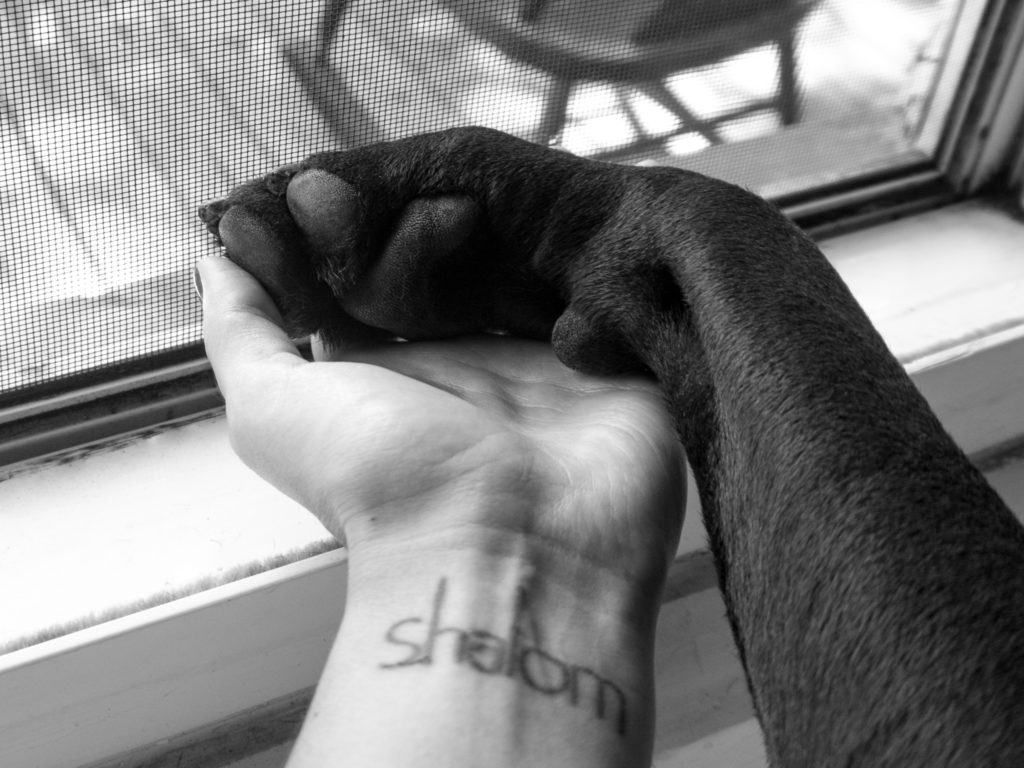 f/3.5, 1/80th, ISO 200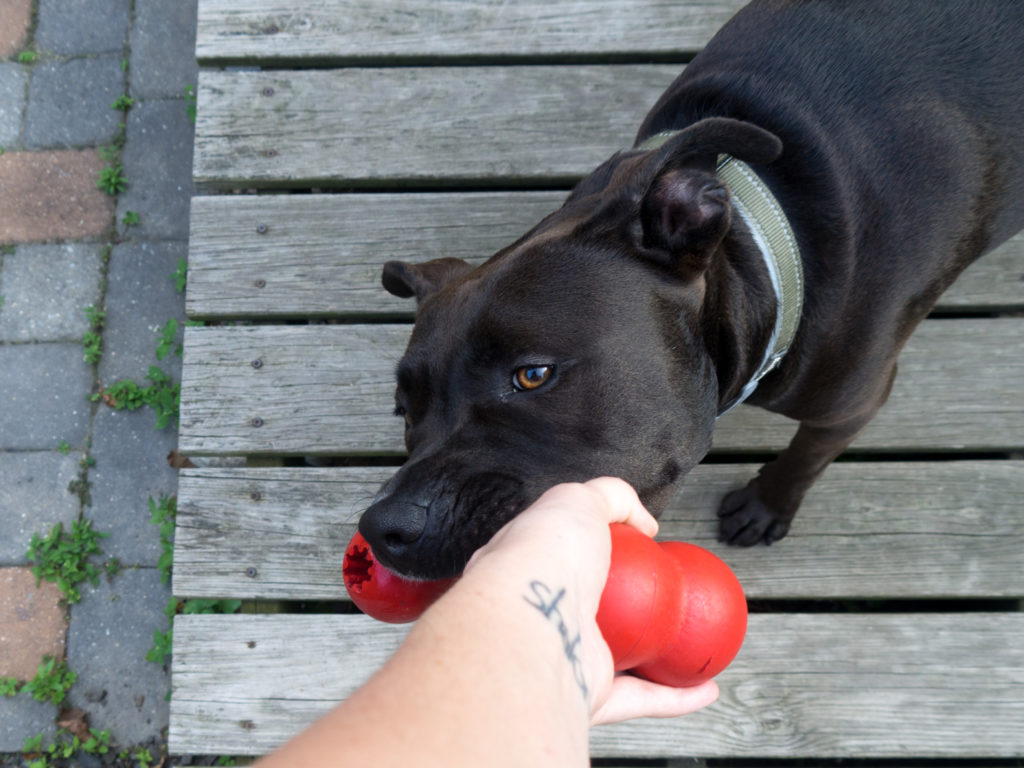 f/5.6, 1/80th, ISO 200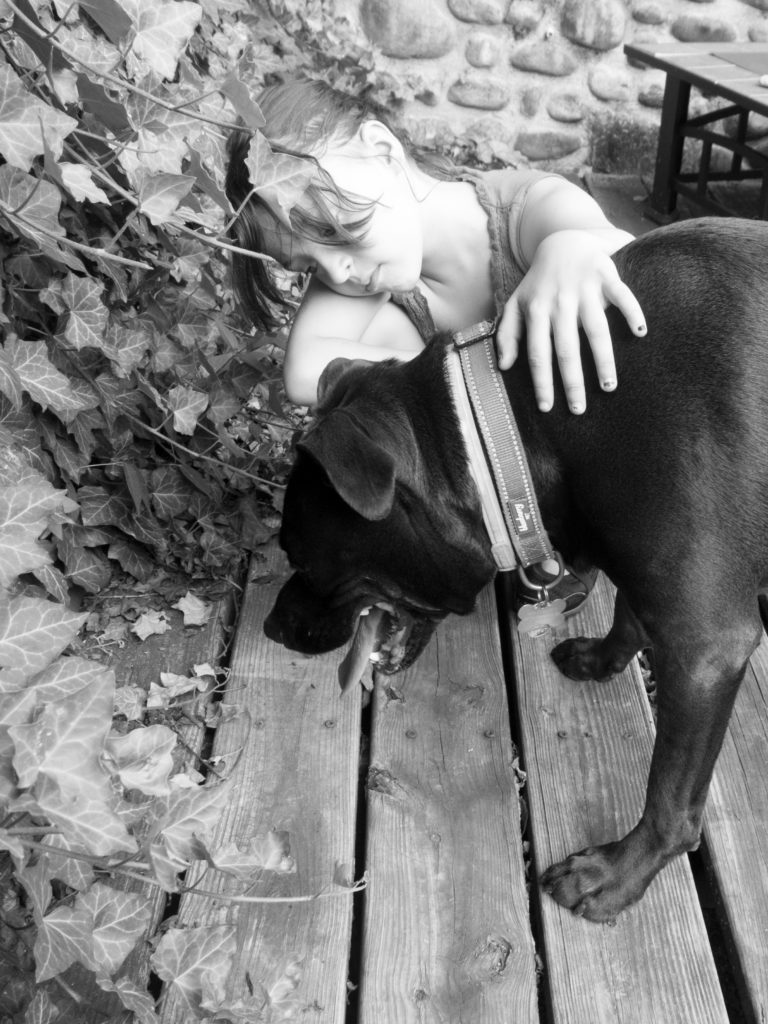 f/5.6, 1/80th, ISO 640 (?!)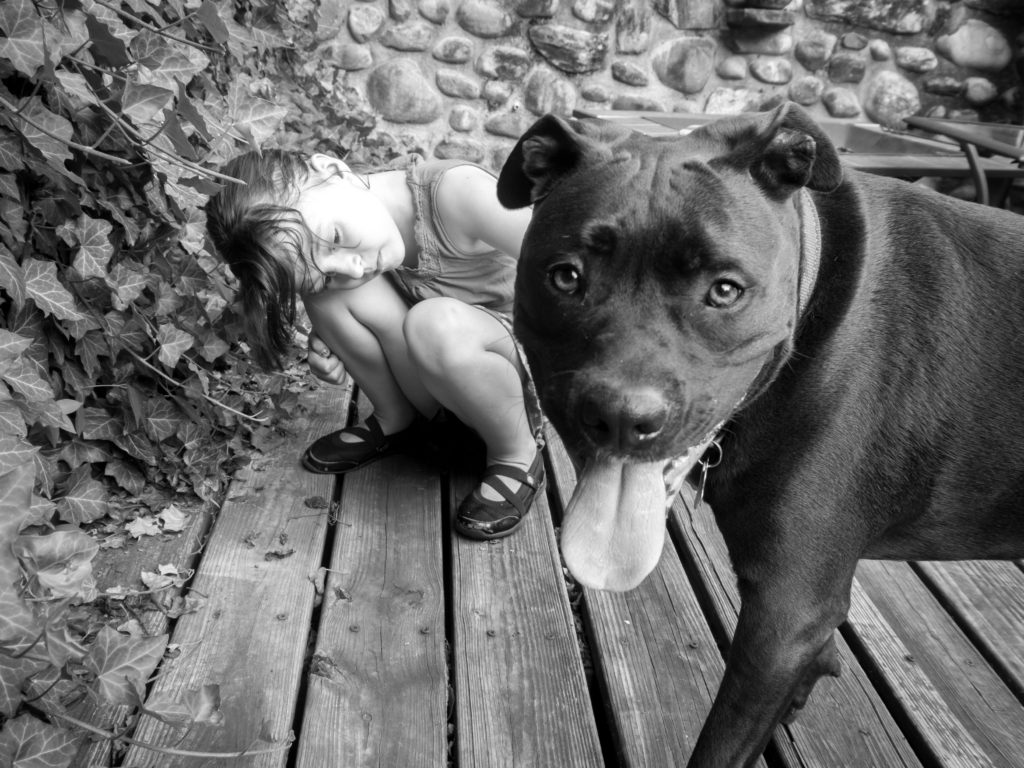 f/5.6, 1/60th, ISO 500
I don't know. Looking at them now, I'm quite fond of them, but I just see everything about them that's wrong. I need to work on manually choosing my settings and probably give back button focus a try.
Do any of these shots work for you? How would you have done things? I look forward to seeing so many animals on the show this week (and I'll be there in studio!)