Description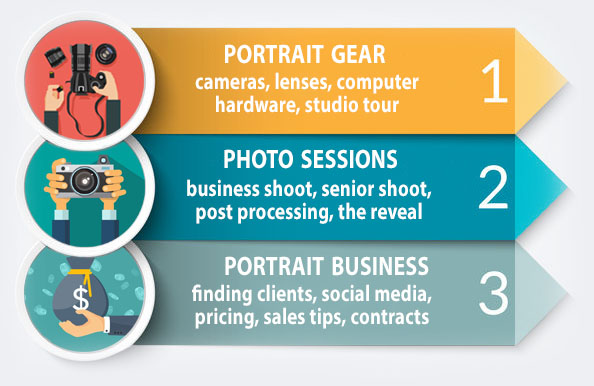 Three training series give you the education you need to create photos that will stun your clients. Just as importantly, we'll teach you how to be paid fairly - more than $1,000 per session - and have your clients be DELIGHTED with the results.
PORTRAIT GEAR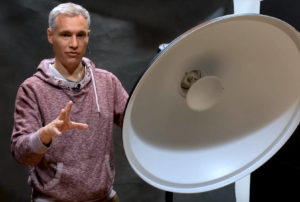 Professional photographer and camera reviewer, Tony Northrup, teaches you how to:
• Get the most bang-for-your-buck on camera gear, computer hardware
• Reduce repair costs & get FREE loaners
• Get the BEST camera gear for less than $1/day by mastering Total Cost of Ownership (TCO)
• Save thousands by maximizing tax deductions
• Build the perfect portrait photography studio – on a budget!
This session is GUARANTEED to save you more than it costs!
PHOTO SESSIONS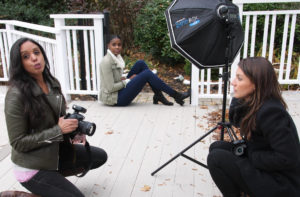 Professional portrait photographer Samantha Schannon teaches you how to:
• Pack the right gear for location photoshoots
• Style and shoot business/corporate portrait sessions
• Style and shoot high school senior portrait sessions
• Post-process portraits effectively and efficiently
• Deliver your photos to clients to make them look AMAZING
• Earn more than a $1,000 per session by selling high-end prints
• Make clients comfortable and happy to spend that much money
PORTRAIT BUSINESS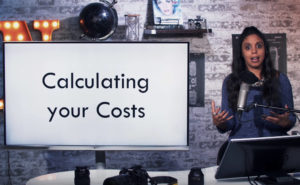 Professional portrait photographer Samantha Schannon teaches you how to:
• Build a portfolio that will bring in new clients
• Find the perfect pricing
• Get repeat customers, even at high price points
• Optimize your photos for printing on different media
• Build social media and turn it into clients
• Create contracts that will save you thousands in legal fees
• Create invoices to be paid by credit card
• Arrange financing and layaway plans for clients on a budget