Description
Here's what you'll get with The Book Lover:
Stunning Digital Photography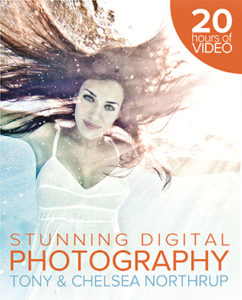 The top-rated and best-selling photography book of 2012-2019, and the first ever Gold Honoree of the Benjamin Franklin Digital Award, gives you innovations no other book offers:
Free video training. 20+ HOURS of video training integrated into the book's content (requires Internet access). Travel around the world with Tony and Chelsea as they teach you hands-on. Appendix A lists the videos so you can use the book like an inexpensive video course.
Lifetime updates. This book is regularly updated with new content (including additional videos) that existing owners receive for free. Updates are added based on reader feedback and questions, as well as changing photography trends and new camera equipment. This is the last photography book you'll ever need.
Hands-on practices. Complete the practices at the end of every chapter to get the real world experience you need.
500+ high resolution, original pictures. Detailed example pictures taken by the author in fifteen countries demonstrate both good and bad technique. Many pictures include links to the full-size image so you can zoom in to see every pixel. Most photography books use stock photography, which means the author didn't even take them. If an author can't take his own pictures, how can he teach you?
The ebook version of Stunning Digital Photography, which you can read on your computer, tablet, or smartphone. You'll be able to instantly reference the book when you're out shooting! The ebook includes LIFETIME updates, so it's never outdated! We provide PDF, .ePub, .mobi, and .iBooks formats, so you can read it on ANY device. You can also read it online using your web browser by accessing the SDP Book menu at this site.
Lightroom  & Photoshop Video Books
Combining the benefits of video training and book learning, you get our Lightroom book (which runs on desktops, smartphones, and tablets), or Lightroom Classic book (the post  powerful desktop photo editing software) and our Photoshop book (for hard-core photo editing). When you can set aside the time, start the videos on a smartphone, tablet, or PC, and work alongside Tony & Chelsea in Lightroom. When you'd rather learn away from your PC, or you just want to quickly look something up, search the eBook or flip through the paperback book to find the information you need. Similar video training costs well over $120 or more, or worse, requires you to pay a monthly membership fee that might cost you thousands. Similar books cost over twice this amount. Tony covers every aspect of Lightroom in-depth, but structures his teaching so that both beginner and advanced photographers can learn as efficiently as possible. If you just want a quick start, you can simply watch the first video or read the first chapter and you'll be organizing and editing your pictures in less than an hour. If you want to know more about a specific feature, switch to that video or flip to that chapter in the ebook. If you want to know everything about Lightroom, watch the videos and read the book from start-to-finish.
Photography Buying Guide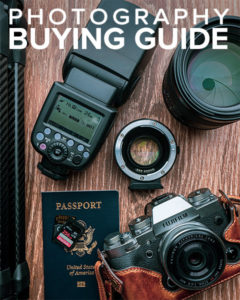 If you're a beginner photographer, this book can save you hundreds of dollars. If you're a seasoned pro, it can save you thousands. By helping you choose the best equipment for your budget and style of photography, this book can drastically improve the quality of your pictures. In this book (which features 16+ hours of online video), award-winning author and photographer Tony Northrup explains explains what all your camera, flash, lens, and tripod features do, as well as which are worth paying for and which you can simply skip. Tony provides information specific to your style of photography, whether you're a casual photographer or you're serious about portraits, landscapes, sports, wildlife, weddings, or even macro. For the casual reader, Tony provides quick recommendations to allow you to get the best gear for your budget, without spending days researching. If you love camera gear, you'll be able to dive into 200 pages of detailed information covering Nikon, Canon, Sony, Micro Four-Thirds, Olympus, Samsung, Leica, Mamiya, Hasselblad, Fuji, Pentax, Tamron, Sigma, Yongnuo, PocketWizard, Phottix, Pixel King, and many other manufacturers. Camera technology changes fast, and this book keeps up. Tony updates this book several times per year, and buying the book gives you a lifetime subscription to the updated content. You'll always have an up-to-date reference on camera gear right at your fingertips. We provide PDF, .ePub, .mobi, and .iBooks formats, so you can read it on ANY device. You can also read it online using your web browser by accessing the SDP Book menu at this site.
Flash Training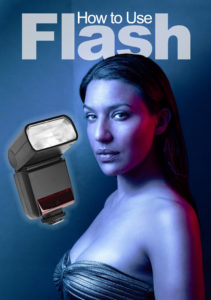 Our flash video training will teach you to control the light by mastering inexpensive flashes! We'll walk you through the basics of flash and then teach you advanced flash techniques such as using gels for creative photography and using multiple flashes in a portrait studio setting.
Art & Science of Photography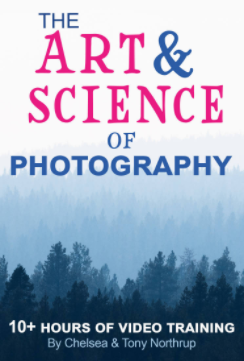 The in-depth "Science of Photography" video training brings you through the technical aspects of photography, including:
Our "BELTS" method for nailing the composition of every photo, every time
Techniques for getting amazing shots under any conditions, even when traveling with a single camera and lens
Detailed processes for getting optimal camera settings
An in-depth study of using light and flash
Approaches for solving almost any photographic problems
It's the "Art of Photography" video training that will take your images to the next level:
Master composition and perspective
Study iconic images throughout history and compare them to images of the same subject matter that failed
Learn to "see" the beauty of the world around you and capture as much of that beauty as possible in a 2-dimensional image
Examine a single subject in-depth to find the most stunning composition possible
Understand the importance of time when photographing subjects in the natural world