I have often played with the color of my images to see how it changes the mood or adds visual interest. There are a few different ways to do this and I will go through one of the easier methods.
You will complete your main edits and adjustments of your image first, including retouching. Once you are ready to tweak the color of your image you can follow these steps: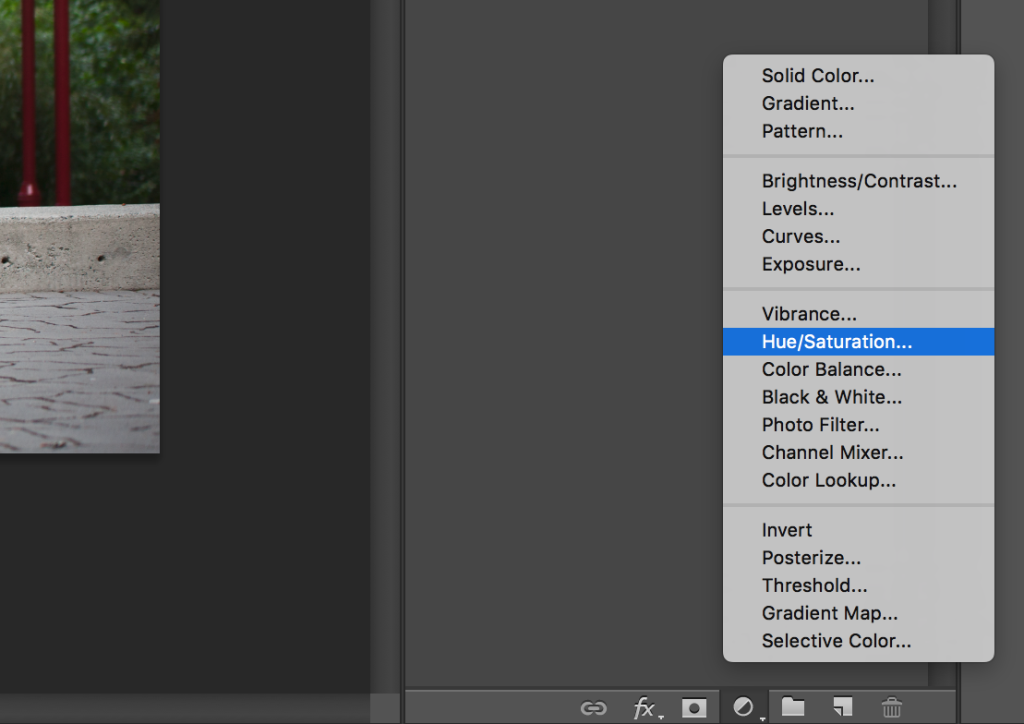 1. First you will want to go to the lower right corner and select the adjustment layer icon. You will want to create a hue/saturation adjustment layer.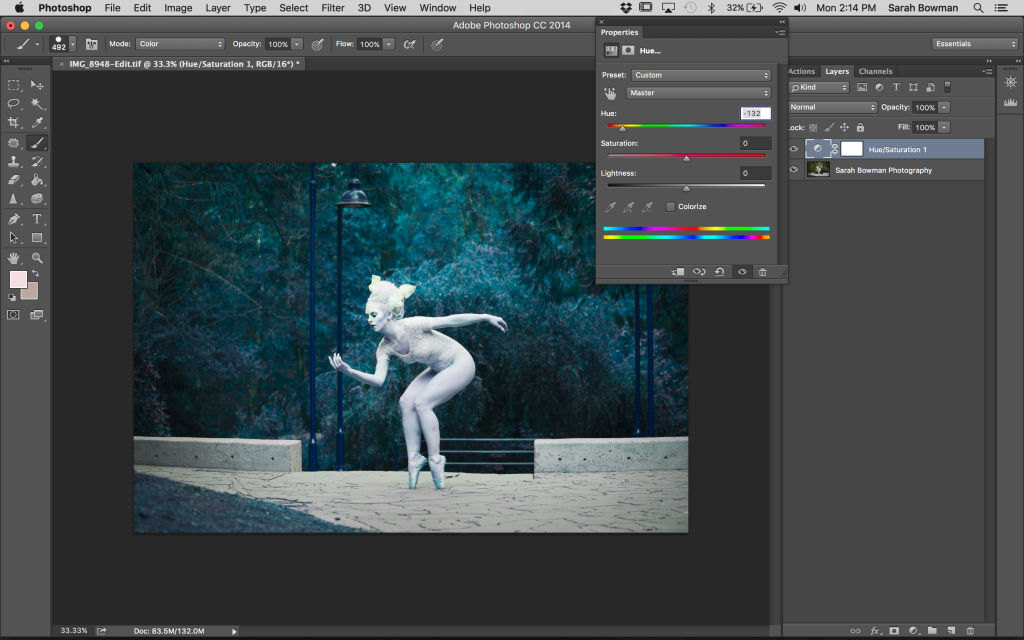 2. Play around with the sliders until you find the colors that work well for the image. Try adjusting the master control as well as selecting each color and changing the sliders to create more dimension.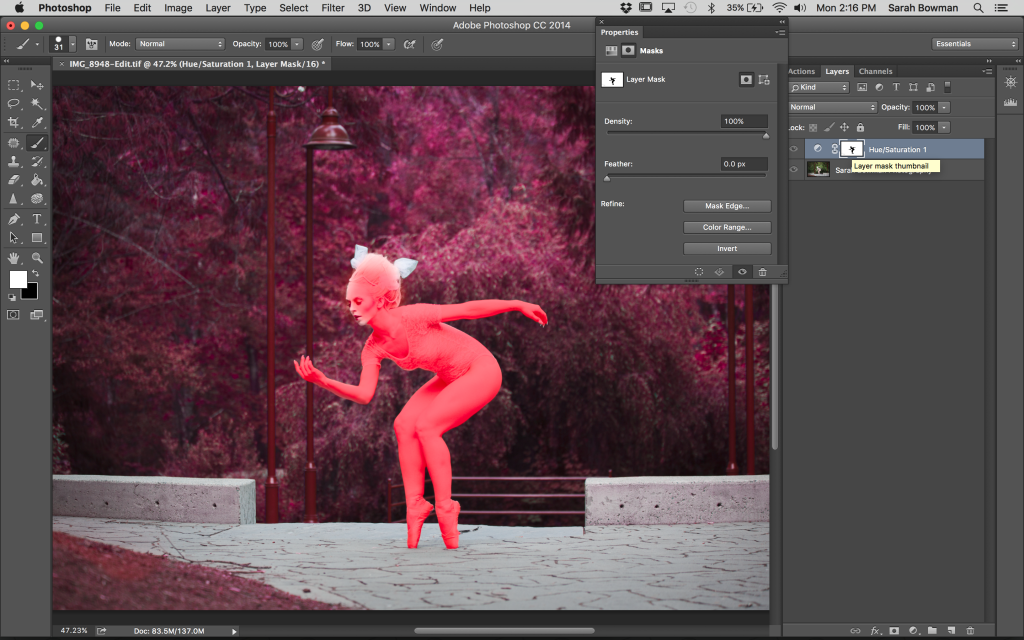 3. You don't need to commit to the color at this point but you do need to chose where the hue/saturation adjustment layer will effect the image. Since we created an adjustment layer, we can paint with black where we want to hide the adjustment. Select a brush and adjust the size as well as the feather. You can also use the magnetic lasso tool to select the subject. Paint the area you want untouched black and change the opacity if needed.
Once you have finished painting you can go back to the adjustment layer and change the hue/saturation.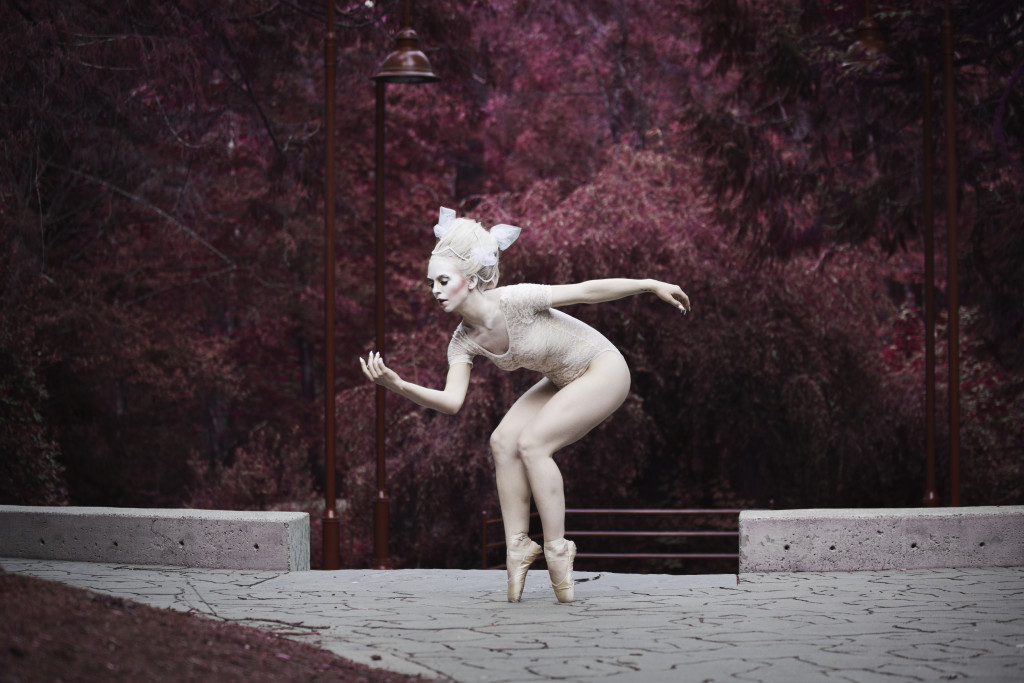 And that's it! Just a few simple steps to dramatically change your image. Post any questions you may have below.
~Sarah Bowman
Read all Sarah's previous blog posts here.
Facebook – Instagram – Website – 500px – Website – YouTube –  Twitter