Description
NO RISK: 100% money back guarantee. If you're not happy for any reason, just send an email to tony@northrup.org and we'll give you a full refund.
The Dynamic Range and Exposure Correction profiles fix your raw exposure and dynamic before you start editing, without changing any of the slider values in Lightroom. This means you can use ANY preset without affecting your exposure! They're perfect for technical photographers who want the most out of their camera's image quality by using techniques such as shooting ISOless and exposing to the right (ETTR).
The T&C Perfect Skies presets improve an existing blue sky with one click. They can even turn an overcast sky blue! Without these presets, you would need to open the image in Photoshop, carefully mask a subject, and manually replace the sky.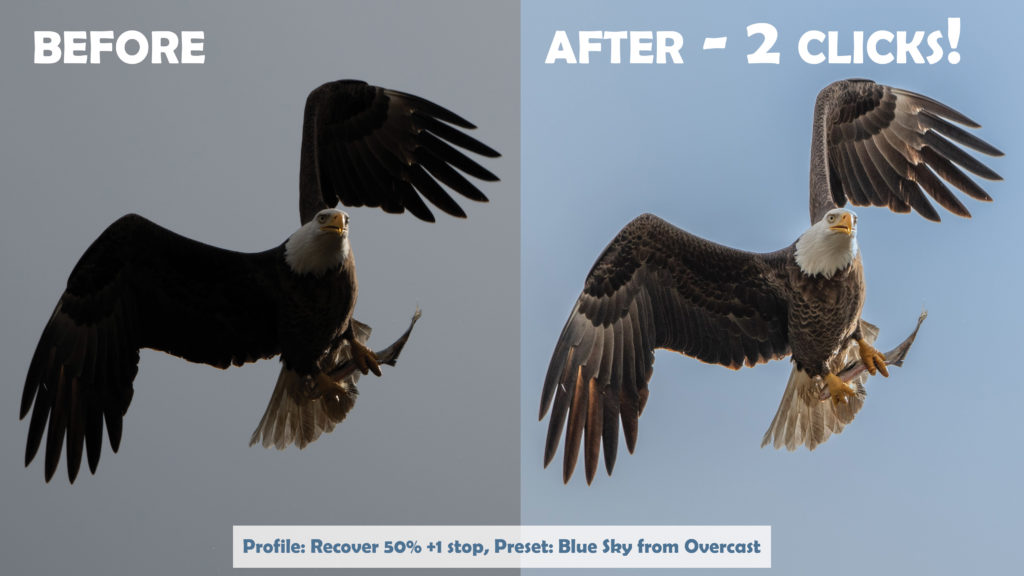 The 12 T&C Smart Denoise presets instantly eliminate noise in blue skies or blurry green backgrounds, perfect for landscape, wildlife, and outdoor portrait photographers. Without these presets, you'd either need to use a medium format camera or start Photoshop, mask the sky, and run a filter.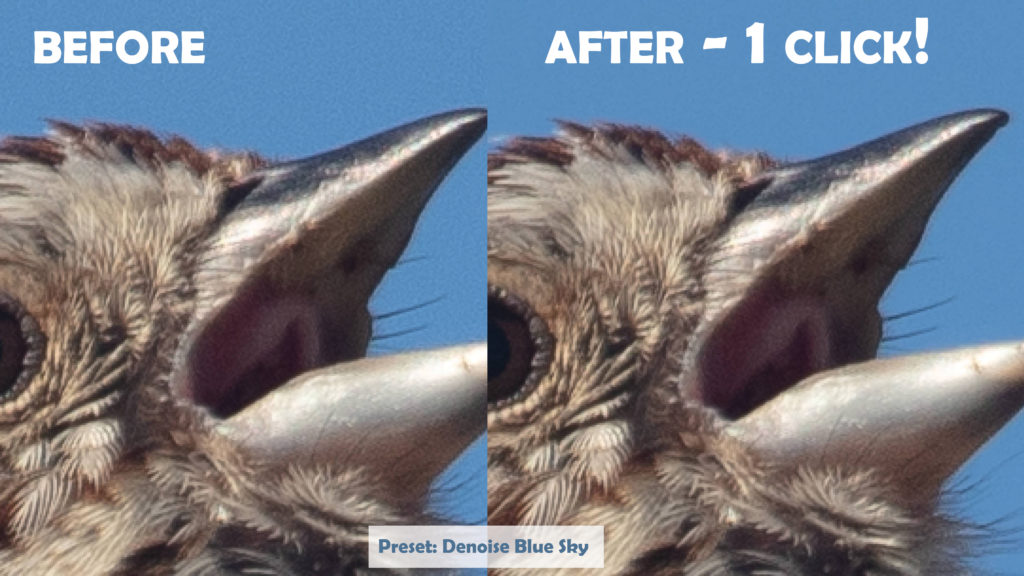 (click to see the noise removed from the sky without reducing detail)
Lightroom was designed in an era when raw files had only 10 stops of dynamic range. Modern cameras often have more than 14 stops, and if you use PhotoMerge to stack bracketed images, your dynamic range can be more than 20 stops. Lightroom will still only let you access about 10! The Extreme Dynamic Range and Extreme Exposure presets unlock the full dynamic range of your raw files!