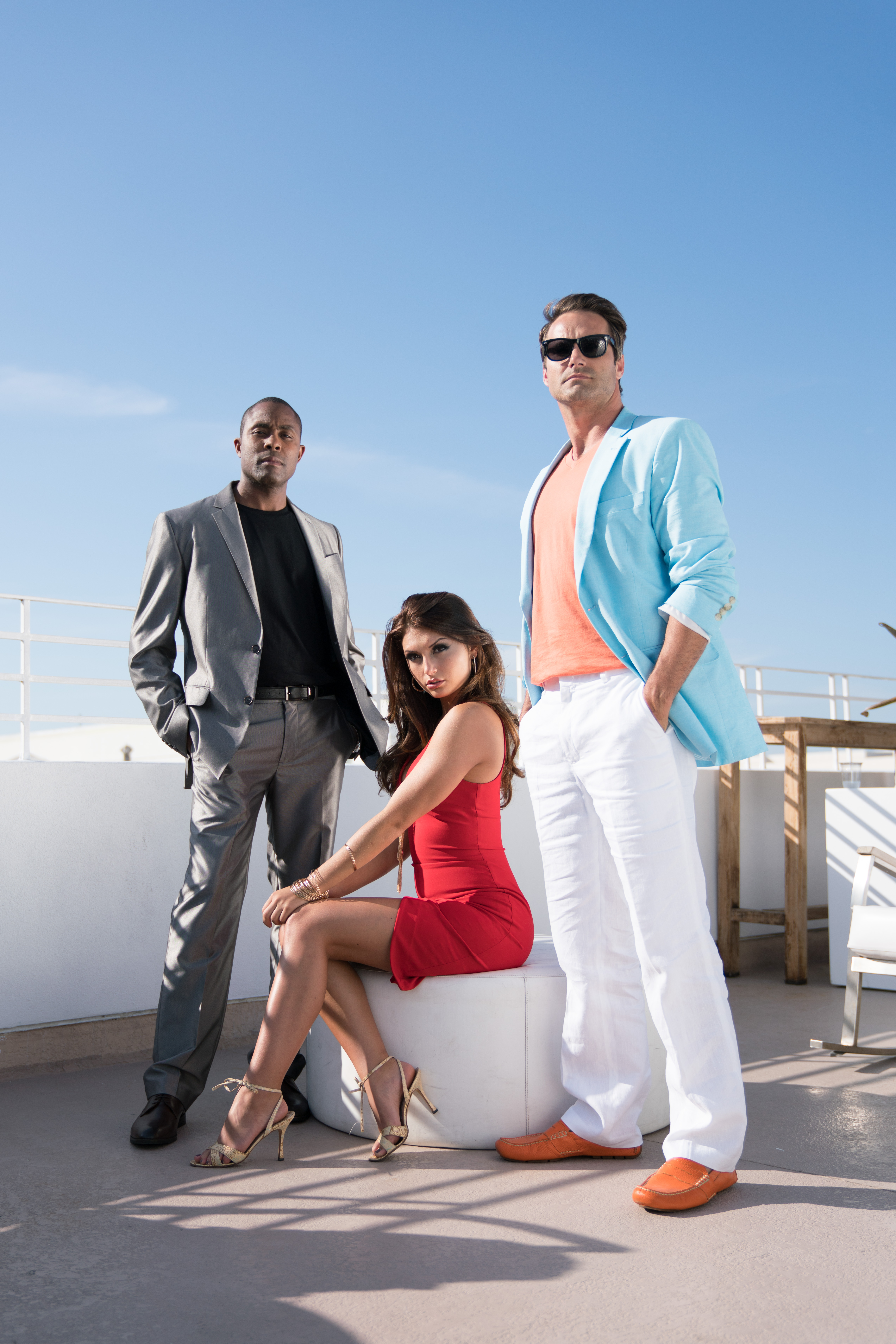 TL;DR: Finally, a zoom worthy of the amazing a7R II. The combination of the a7R II and the Sony 24-70 f/2.8 GM match the Canon and Nikon equivalents for image quality, and you get the benefits of 4k video, sensor stabilization, a tilt screen, and an electronic viewfinder. If the 70-200 f/2.8 is as good as this lens, pros will be selling their DSLRs.
We'll have a full video review out soon, but in the meantime, here are our thoughts and some sample images.
Just about every working pro keeps a 24-70 f/2.8 in their bag for weddings, events, landscapes, and photojournalism. It's been shocking, then, that Sony's mirrorless E-Mount has been missing this crucial lens.
Yes, you can adapt DSLR lenses to E-Mount, but the autofocus is unreliable. Yes, Sony had a 24-70 f/4, but it was far less sharp than the Canon and Nikon alternatives. Yes, Sony has had great primes, but many professional scenarios require the versatility of a zoom.
Sony finally has a real pro zoom, and it's going to change everything.
Handling
The lens handles fantastically. It feels better than either the Canon or Nikon equivalents. It's solid and heavy, and both zooming and focusing are incredibly smooth.
It's BIG, though. On the a7R II, it's BIGGER than the Canon 5DS-R with the Canon 24-70 f/2.8. If you bought mirrorless because you wanted smaller size, you'll hate this lens.
If you bought mirrorless because you wanted features like sensor stabilization, 4k video, and an electronic viewfinder, and you don't mind a big, heavy camera, than you'll love this lens.
There's one huge drawback: the lens lacks image stabilization. The Canon alternative lacks it, too, and that's always been a problem. However, if you're using the a7 II, a7S II, or a7R II, we found the SteadyShot Inside sensor stabilization to be great.
Focusing
We found focusing to be fast and accurate with both the a7R II and a6300. Those camera bodies have more powerful focusing systems than earlier Sony cameras, and I wouldn't recommend this lens for other bodies.
You definitely could put this lens on an a6000, a7S II, or a7 II and get great images. However, along with the fast f/2.8 aperture, you get shallow depth-of-field… and that means that accurate focusing is far more important. Particularly for event shooting, you'll need the focusing to be fast.
If you're spending $2,200 on this lens, make sure you have the right body for it. While it works fine on the a6300, the combination produce images similar to a full-frame 36-105mm f/4.2… an uncomfortable focal range and an unimpressive f/stop for a $3,200 combination. Also, the combination has less than half the sharpness of the a7R II.
Right now, the only Sony body I can recommend using it with is the a7R II.
Sharpness
This zoom is sharp. It's as sharp as the Canon and Nikon. It's the first Sony zoom that I am willing to use.
See, in the past, we've tested the Sony 16-35 f/4, Sony 28-135 f/4, and Sony 24-70 f/4… and we decided to use Canon lenses on our a7R II instead. Adapting lenses introduces several big problems, but I chose to deal with those problems to get the vastly better image quality that similarly priced Canon lenses offered.
Finally, I can get great image quality with a native mount lens. It's everything I've wanted.
Here's a Lightroom screenshot showing a 1:1 side-by-side test with the Canon 5DS-R and Canon 24-70 f/2.8 (on the left). The Canon lens' T-Stop is about 2/10ths of a stop faster than the Sony (on the right), which should make up for the Canon's slightly noisier image… even though they're both f/2.8, you'll be using a slightly lower ISO on the Canon. All the second-generation a7 bodies have steadyshot inside, so it's stabilized for slower shutter speeds while hand-holding, unlike the Canon lens. In the real world, you'll probably get sharper images with the Sony combination.
Click to view the full-sized image.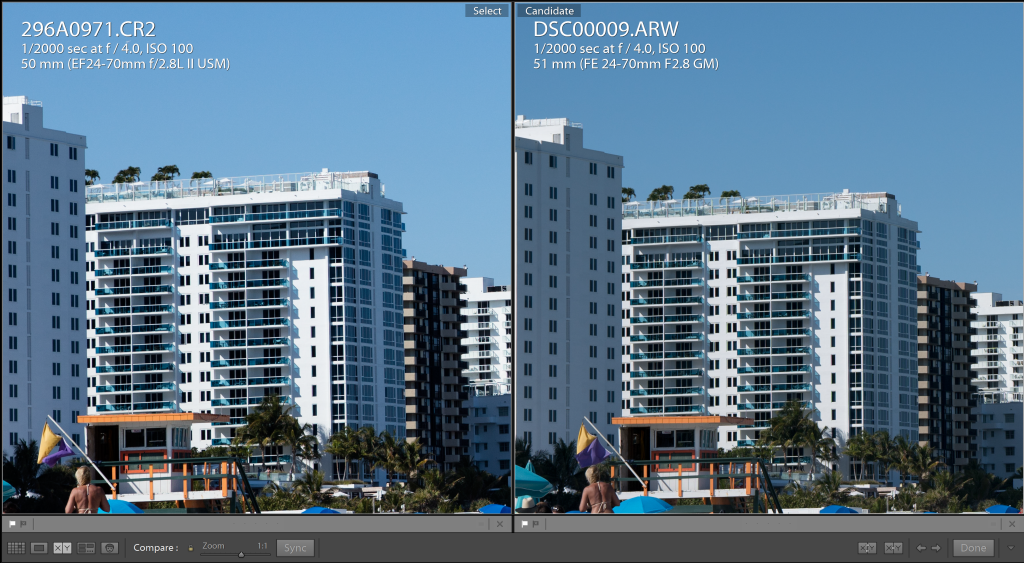 If you're pixel-peeping, the image quality from the two setups is similar… that's saying a lot, because the Canon 24-70 f/2.8 is one of the sharpest zooms made, and it's the standard for pros. At the corners, the Sony seemed slightly less sharp.
This is just one sample; I tested the two cameras side-by-side at many different f/stops and in many different scenarios. We'll have a wider variety of comparisons ready when we publish our video.
Here's the thing: we had a hard time finding difference in the image quality, even with very precise focusing techniques, a delayed shutter, and controlled conditions. In practice, the precision of your focusing, the movement of your subject, atmospheric conditions, the quality of the light… all of these will impact your sharpness far more than any differences in the optical quality of these lenses.
In other words, I'll wait for DxOMark to assign a P-MPix number… but for me, it's good enough. The lens sharpness won't hold me back.
Here's a Lightroom screenshot showing a side-by-side test with the Sony 24-70 f/4 (on the left). Compared to the Sony 24-70 f/4, the G-Master (on the right) is VASTLY superior. It's far sharper at f/2.8 and f/4, and it gathers twice the light, so you can use a stop lower ISO and get half the noise. We never liked Sony's 24-70 f/4. This lens whips it.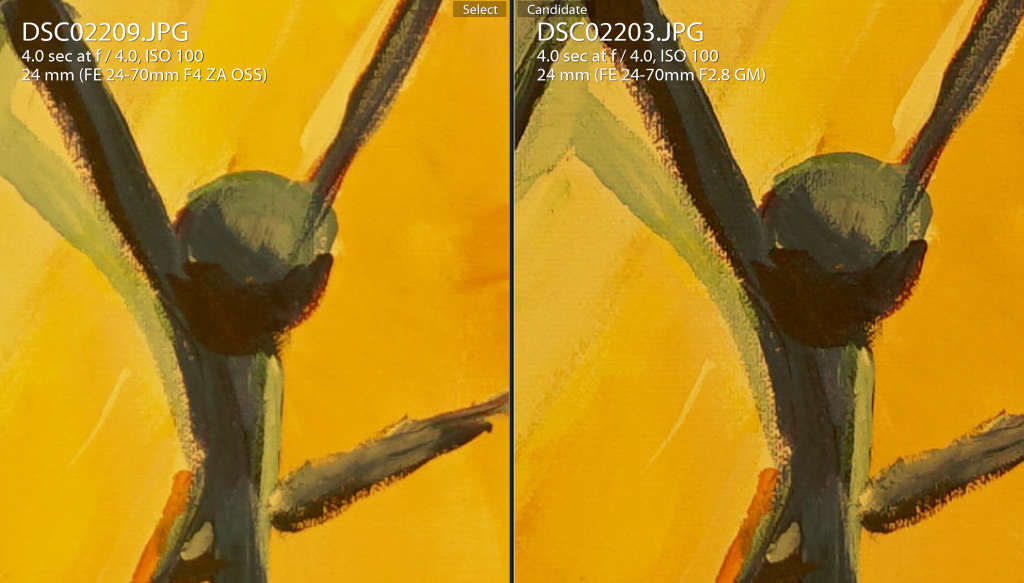 If you're currently shooting with the 24-70 f/4 and you want sharper images, this lens will give you that.
I couldn't detect any trace of chromatic aberration or vignetting. I'm sure DxOMark will find some, but it's definitely not a problem:
The G-Master's sweet spot seems to be at f/4, though f/2.8 looks great.
Real-world Shooting
This lens handled perfectly with the a7R II in several real-world shoots. I always wish for a deeper zoom range than 24-70, but there's enough sharpness to allow me to crop deeply when shooting at 70mm.
Here are some sample images shot with the a7R II. Click any of them to view the full JPG file: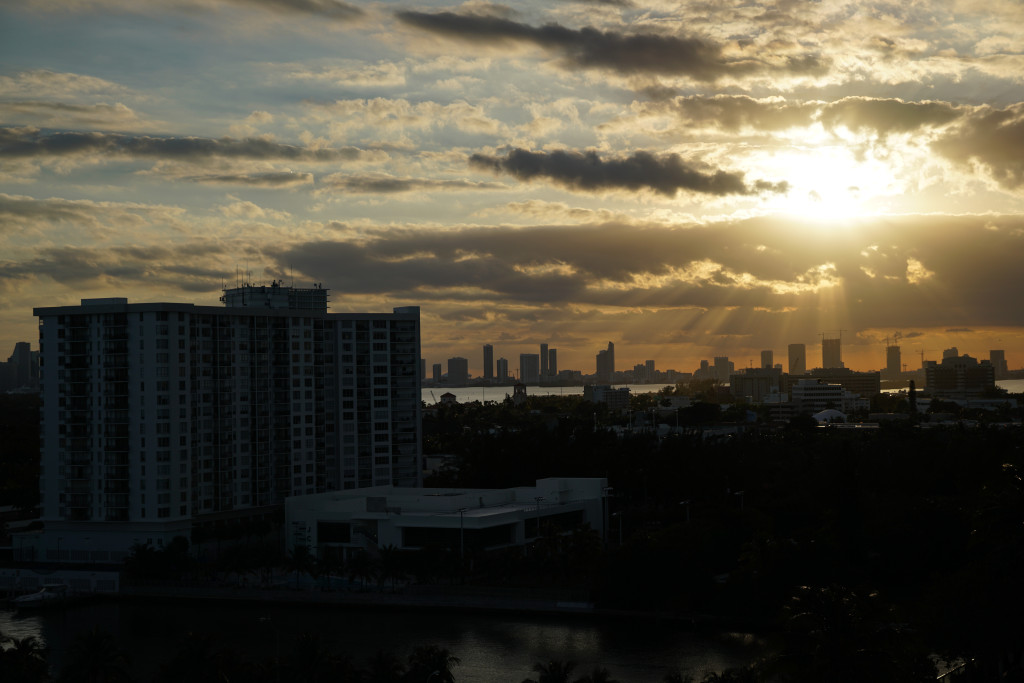 When 70mm isn't long enough, the lens is sharp enough that you can crop heavily: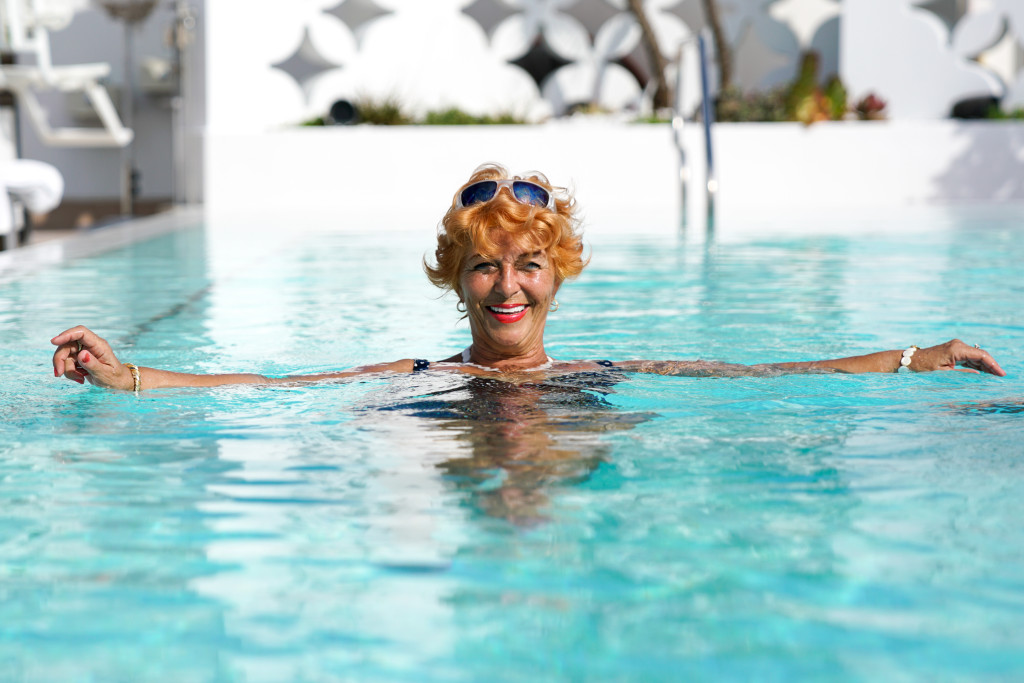 The 24-70 range is perfect for photojournalists, who sometimes need to work very close because the area is crowded, and sometimes need to zoom in tight for details: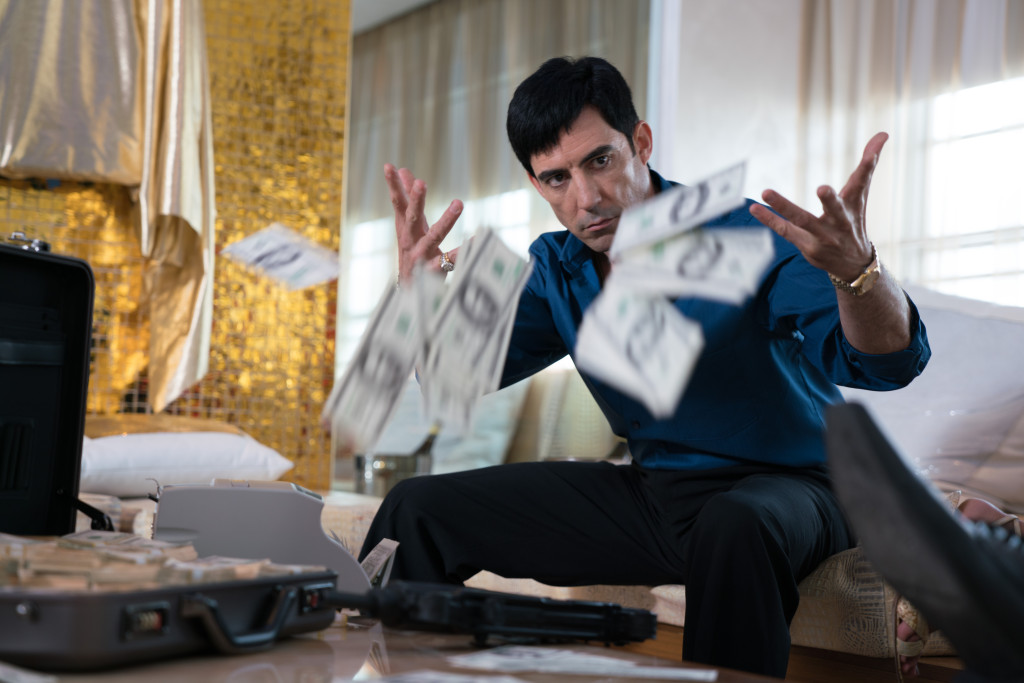 Here, 24mm at close range added visual interest by exaggerating the length of his arm and leg. The picture is rather boring with a conventional focal length: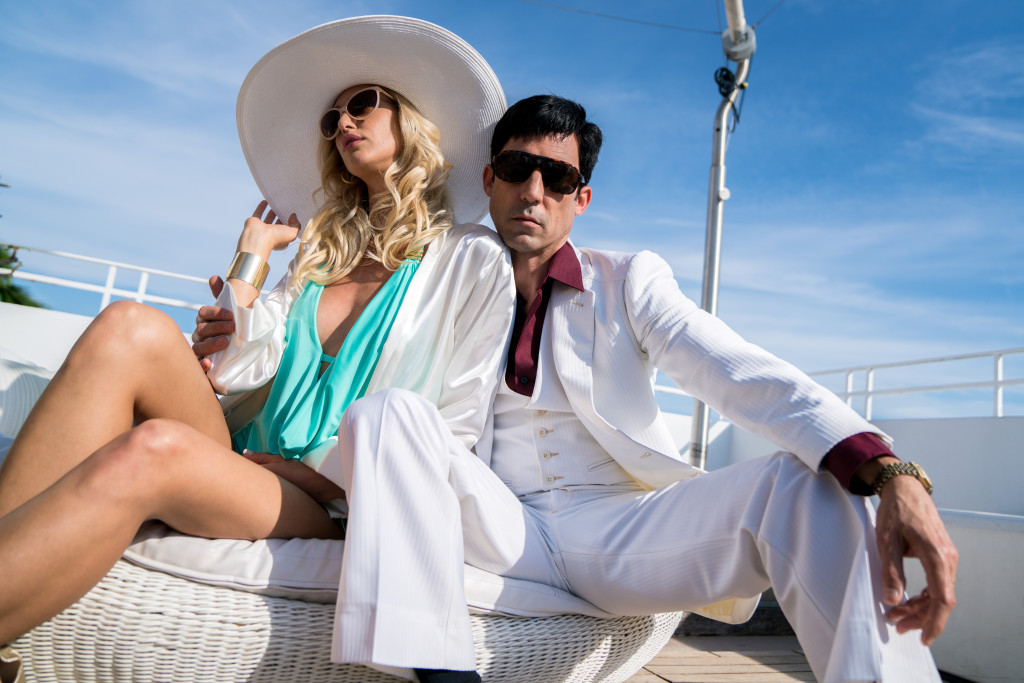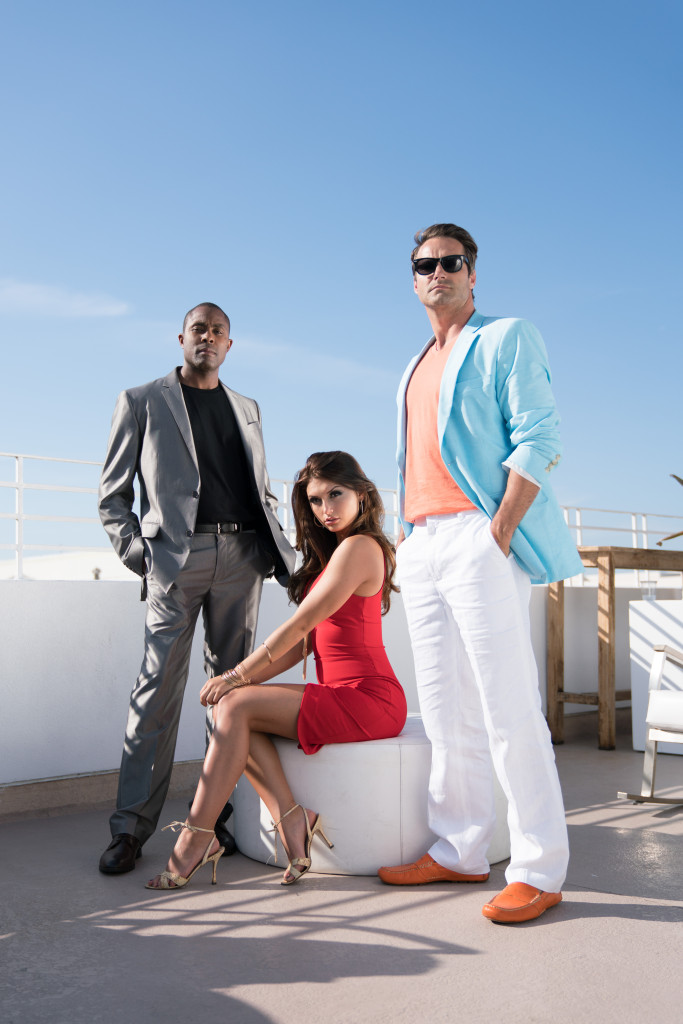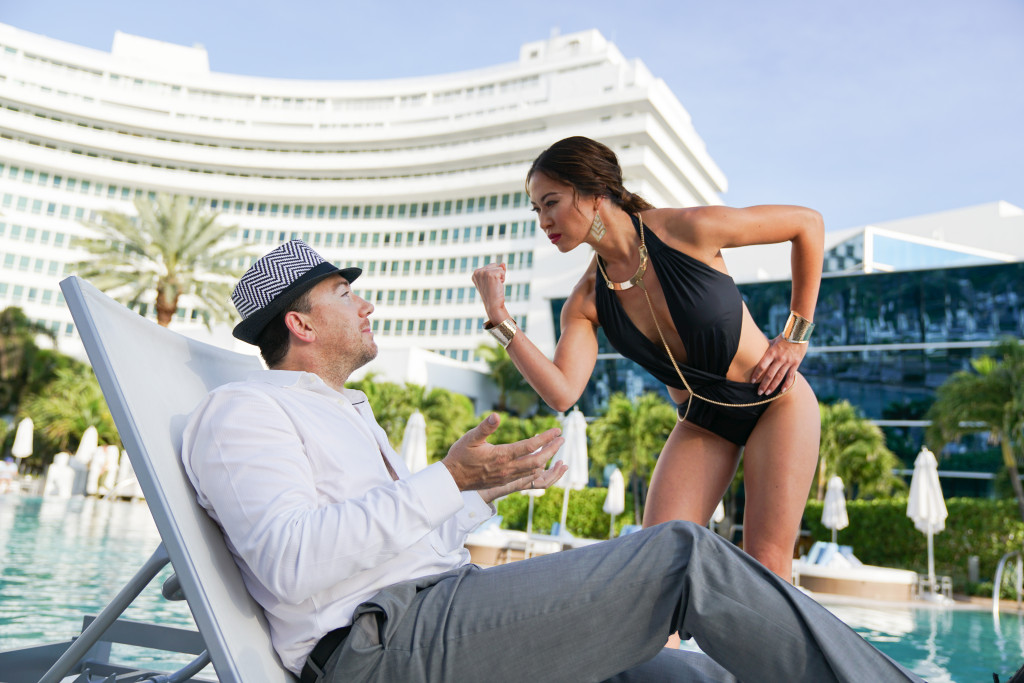 Summary
The a7R II is my favorite camera body of all time… but I often grab a Canon or Nikon body instead, simply because I knew if I used a native Sony zoom, I'd be sacrificing significant sharpness (and because adapting lenses makes autofocusing less reliable).
This lens makes the a7R II come alive. I'm convinced that any DSLR pro who spent a week with this an a7R II and this G-Master 24-70 f/2.8 would want to switch, because:
Image quality is similar to that of the latest pro DSLR bodies & lenses: the Canon 5DS-R with the Canon 24-70 f/2.8 L II and the Nikon D810 with the Nikon 24-70 f/2.8.
Auto-focusing, even in low light, is comparable to the DSLRs.
The electronic viewfinder previews your exposure, so you never again have to chimp. You can see a histogram while you shoot and see overexposed parts of the picture highlighted.
4k video, either full-frame or with a 1.5X crop.
The a7R II's sensor stabilization means you can handhold this lens with longer shutter speeds. Canon doesn't offer a stabilized 24-70 f/2.8, and Nikon's 24-70 f/2.8 VR is known to be a bit less sharp.
The tilt screen is critical for shooting low to the ground or over crowds.
Most of those points have more to do with the a7R II camera body than this lens, so why am I bringing them up in a lens review? Because the G-Master 24-70 f/2.8 and the Sony a7R II need each other. You just shouldn't use one without the other.