Ok, so this one is a cheat. I didn't go out shooting this week, we don't have a live show and I couldn't come up with a subject. So I decided to go through old shots and edit some, and turned up a bunch of street photos of dogs that I never had any use for. 
I was shooting street photography in San Francisco at the time, so I had my Olympus E-M10 with me, using live view on the flip-out back screen to conspicuously take shots. But you don't really have to be conspicuous with dogs, because they have no shame. So when possible, I got down at their eye level to shoot them. Like standard street photography, I tried to get some context to their surroundings and often went black and white to eliminate distractions. 
Here's a great video from T&C on shooting street photography:
I realized editing these shots how far I've come over the past few months. I had NO idea what I was doing when I shot these. My settings are insane and the shots came out noisy even though I was out in natural light. My f/stop and ISO could have been much lower.
And here are some pups: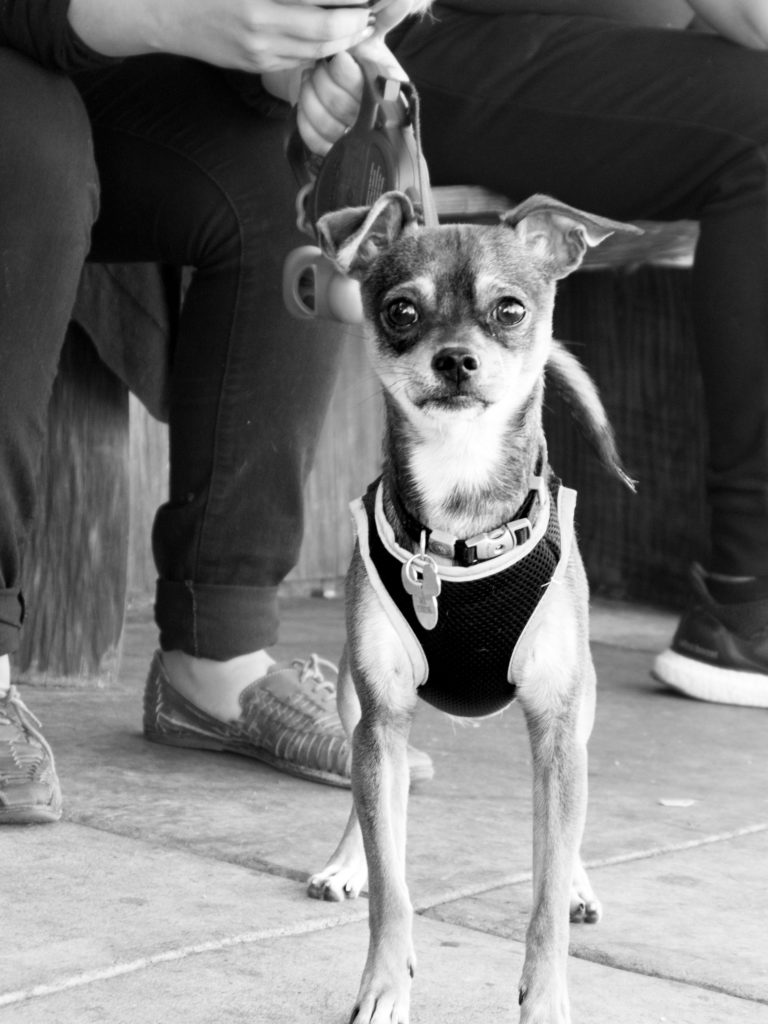 Sadly, I cut off his front feet which is a no-no, but look at that face! 
f/5.6, 1/80th, ISO 800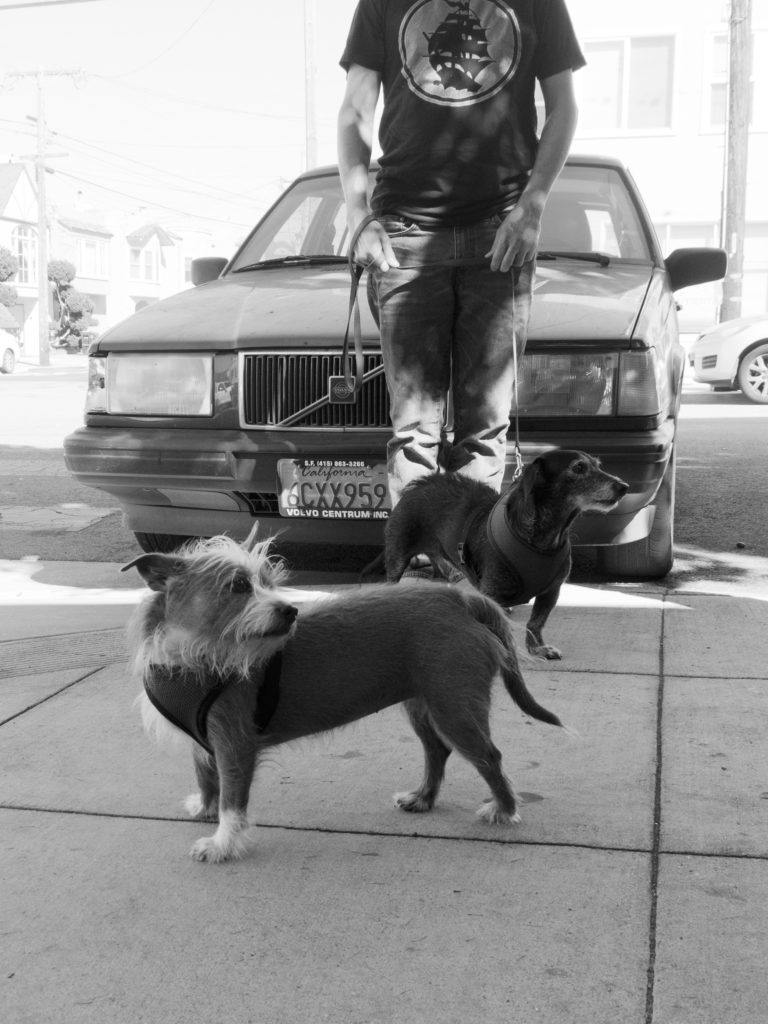 I love their bodies pointing different directions but looking the same way, and the cool owner leaning against his car.
f/6.5, 1/250th, ISO 200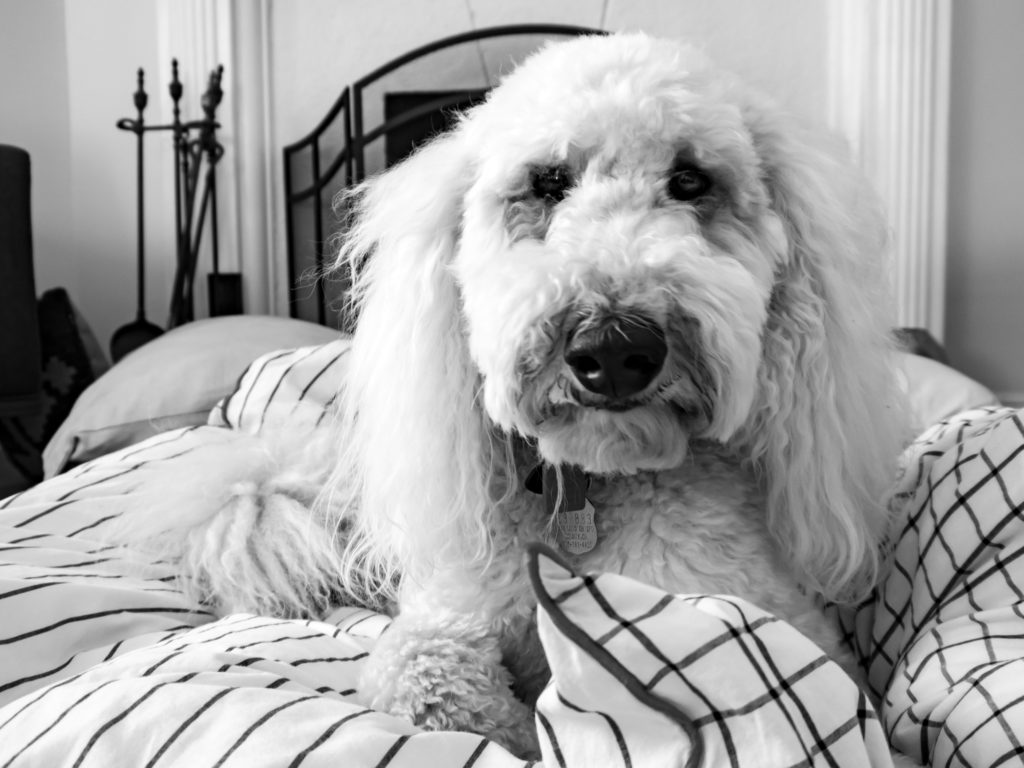 It is hard to expose for a white ball of fluff, and to focus on it's eyes.
f/4, 1/50th, ISO 200
So there's some dogs! Do they make up for me not shooting this week? Maybe. 
Next week's topic is "lines" which I'm excited for. I love abstract topics and I look forward to seeing how everyone interprets it, myself included.