Happy Spring for those of you in this part of the world! It doesn't feel like it yet, but I can't wait for it to get warmer and drier so I am motivated to get out and shoot more.
This week's live show topic is long exposures, which I really hadn't attempted before. But a month or so back we had a party for my stepson's birthday and our friends brought sparklers. I thought it would be a great time to try out some impromptu light painting. These wound up being abstracts, which I love, not the intentional kind of light painting that you generally see. Those are a bit more complex and you can learn multiple ways to do it from Tony's video here:
I think my kids would love to try those as well, so maybe we'll attempt them in the future.
So all it took to capture these photos was some experimenting with the shutter speed. I took some of just the firecrackers burning, but I didn't find those too compelling. The ones I liked the best had the eerie ghosting of the kids moving through the frame around the light. Others, I chose to pivot myself while the shutter was open to create light trails.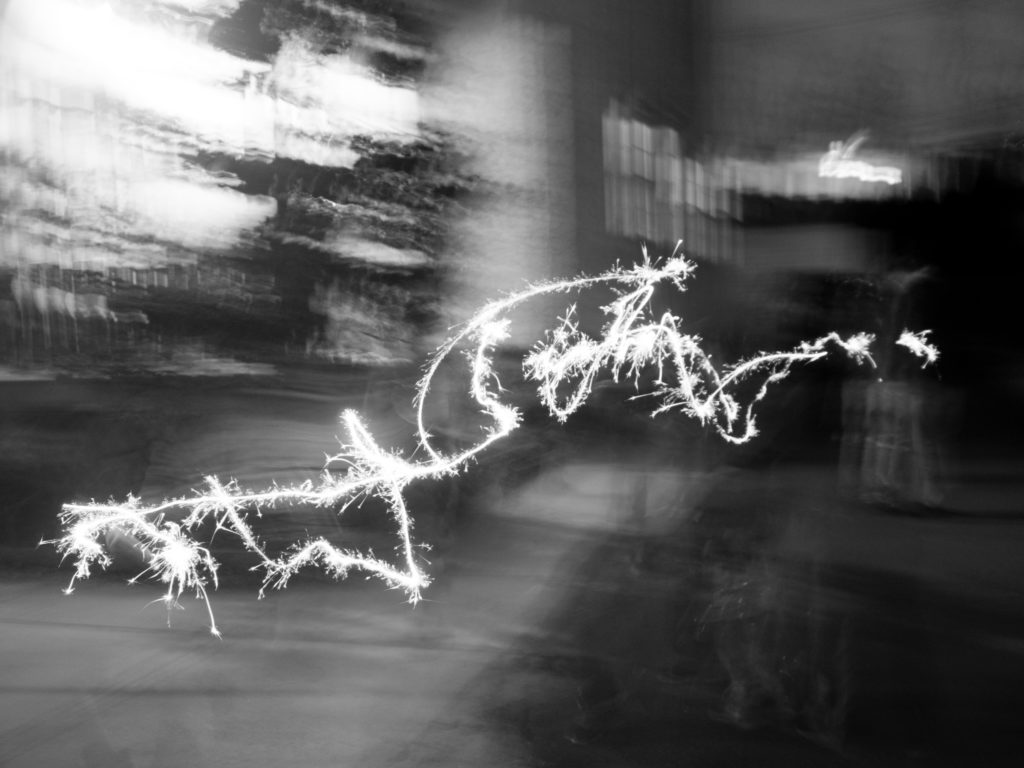 f/3.6, 5 sec, ISO 640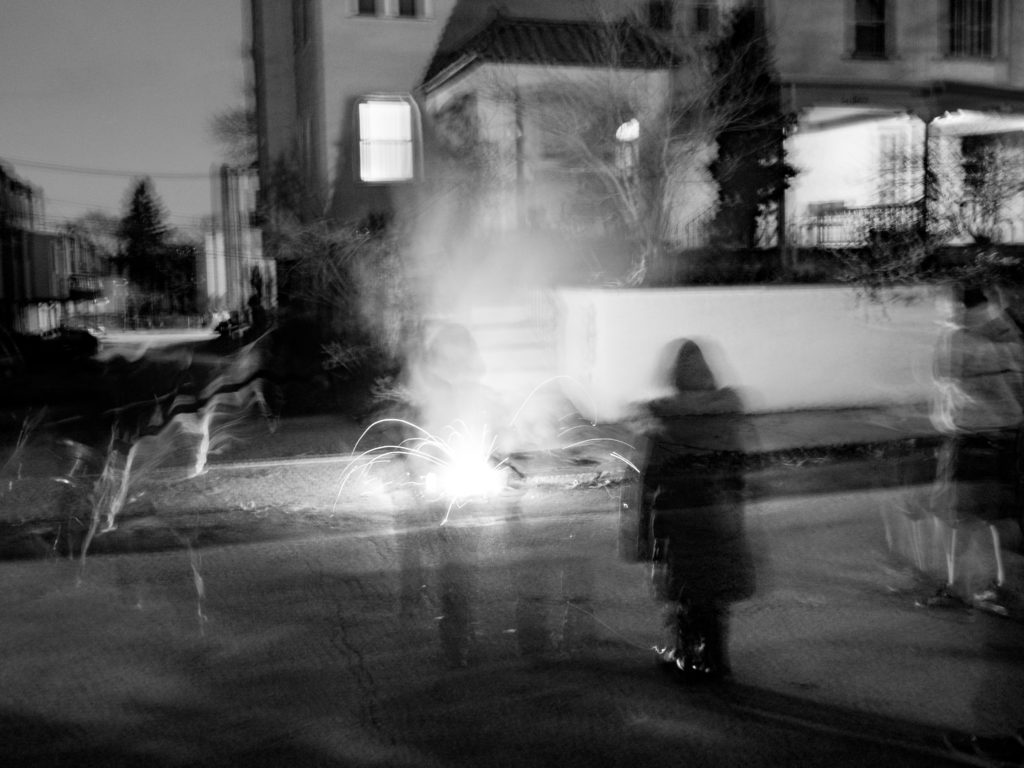 f/3.6, 3.2 sec, ISO 320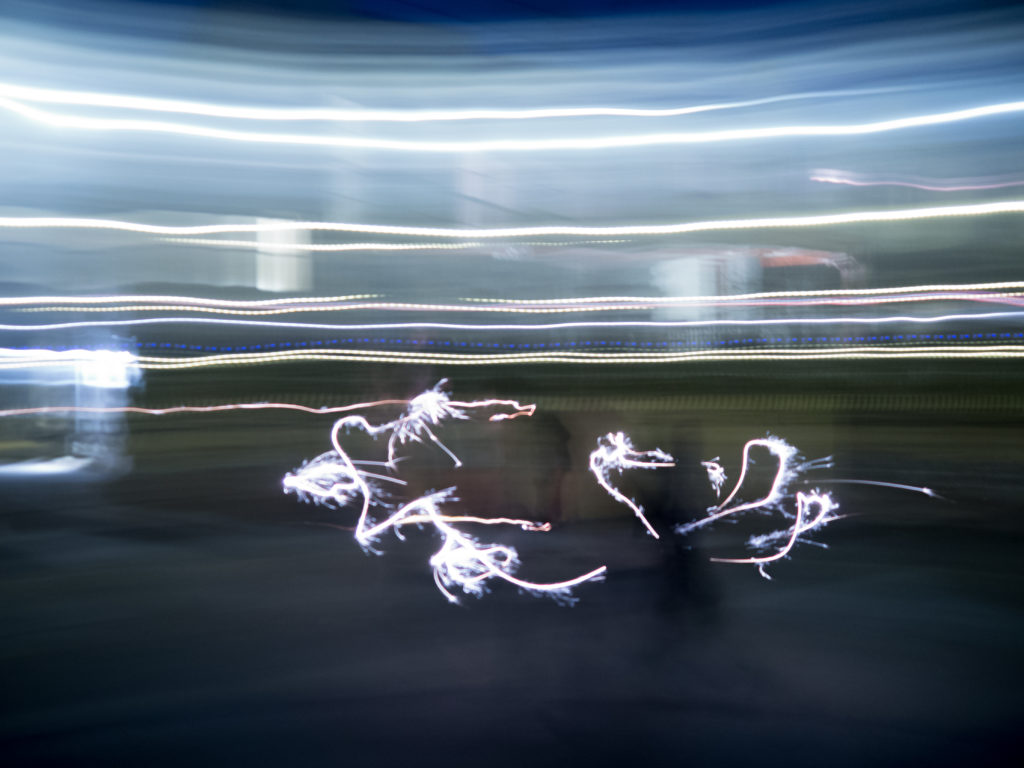 F/3.6, 5 sec, ISO 1000
The first two images I converted to black and white in Lightroom and adjusted the exposure. The colors in the shots weren't very pleasing and didn't add anything to them. In the last shot however, I adjusted the white balance to make the yellow lights more blue and thought the abstract look of the whole thing was beautiful.
I thought these were really fun to shoot and I look forward to trying it again, a bit more intentionally next time.