Description
Already have SDP but want a great deal? Get our 3 other books, including the new Lightroom Classic video book with a huge discount! Still reading this description? I appreciate your attention span and just want to take this opportunity to tell you that you're a rare and beautiful gift. Chilly bin not included.
Photoshop Essentials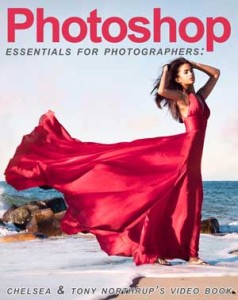 The fastest and least expensive way to learn Photoshop. No matter how you learn, we provide the perfect material:
Free video training. Watch over 10 hours of fast-paced, hands-on video tutorials. View the videos immediately on this site, or if you want to watch them offline (or bandwidth is a concern for you) get an optional copy of all the video files on a 64GB SD card, that you can later reuse in your camera.
A full book with lifetime updates. For those who learn best by reading, you receive a full book that's tightly integrated with the video training. Get the paperback shipped anywhere in the world, or read the ebook on any smartphone, tablet, e-reader, or computer. When Adobe updates Photoshop, we'll update the book to cover those new features–and you'll always get those updates for free. This is the last Photoshop book you'll ever need to buy.
Hands-on practices. Complete the practices at the end of every chapter to get the real world experience you need.
Classroom support. Join an author led private community of supportive, helpful people who also want to improve their photography.
This training covers all the essentials photographers need to know about Photoshop:
Using the tools
Selecting objects
Removing objects
Resizing objects
Correcting distortion
Resizing images and DPI
File types
Layers and masks
Blending layers
Adjustment layers
Smart objects
Frequency separation
HDR (High Dynamic Range)
Panoramas
Raw processing
Eliminating noise
Sharpening
Using actions
Using filters
Using text and graphics
It also covers advanced and specialized techniques:
Liquifying (making bodies thinner)
Skin retouching (for portraits)
Skin discoloration
Airbrushing
Removing flyaways
Applying digital makeup
Spot color/selective color
Blurring the background
Replacing the background
Adding clouds, mist, and fog
Enhancing Fall colors
Adding snow and rain
Adding sunbursts
…and more!
Lightroom Video Book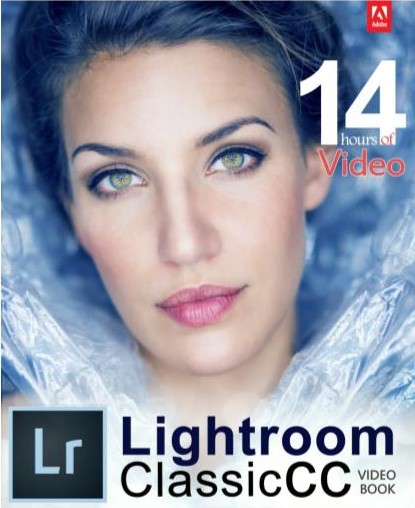 Combining the benefits of video training and book learning, Tony Northrup's Lightroom Video Book gives you over 14 hours of video (in the Lightroom 6 & CC versions) and 200 pages of written content. Buy this bundle, and you'll get access to ALL the Lightroom 5, Lightroom 6 and Lightroom Classic video ebooks. When you can set aside the time, start the videos on a smartphone, tablet, or PC, and work alongside Tony & Chelsea in Lightroom. When you'd rather learn away from your PC, or you just want to quickly look something up, search the eBook or flip through the paperback book to find the information you need. Similar video training costs well over $120 or more, or worse, requires you to pay a monthly membership fee that might cost you thousands. Similar books cost over twice this amount. Tony covers every aspect of Lightroom in-depth, but structures his teaching so that both beginner and advanced photographers can learn as efficiently as possible. If you just want a quick start, you can simply watch the first video or read the first chapter and you'll be organizing and editing your pictures in less than an hour. If you want to know more about a specific feature, switch to that video or flip to that chapter in the ebook. If you want to know everything about Lightroom, watch the videos and read the book from start-to-finish.
Photography Buying Guide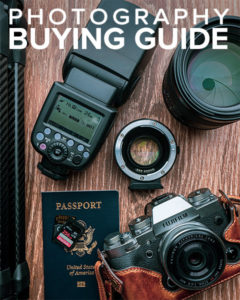 If you're a beginner photographer, this book can save you hundreds of dollars. If you're a seasoned pro, it can save you thousands. By helping you choose the best equipment for your budget and style of photography, this book can drastically improve the quality of your pictures. In this book (which features 16+ hours of online video), award-winning author and photographer Tony Northrup explains explains what all your camera, flash, lens, and tripod features do, as well as which are worth paying for and which you can simply skip. Tony provides information specific to your style of photography, whether you're a casual photographer or you're serious about portraits, landscapes, sports, wildlife, weddings, or even macro. For the casual reader, Tony provides quick recommendations to allow you to get the best gear for your budget, without spending days researching. If you love camera gear, you'll be able to dive into 200 pages of detailed information covering Nikon, Canon, Sony, Micro Four-Thirds, Olympus, Samsung, Leica, Mamiya, Hasselblad, Fuji, Pentax, Tamron, Sigma, Yongnuo, PocketWizard, Phottix, Pixel King, and many other manufacturers. Camera technology changes fast, and this book keeps up. Tony updates this book several times per year, and buying the book gives you a lifetime subscription to the updated content. You'll always have an up-to-date reference on camera gear right at your fingertips. We provide PDF, .ePub, .mobi, and .iBooks formats, so you can read it on ANY device. You can also read it online using your web browser by accessing the SDP Book menu at this site.