WARNING: This episode featured several photos which are graphic or controversial by nature. Viewer discretion is advised.
For those listening to the audio podcast, here are the photo examples from the YouTube video of the show: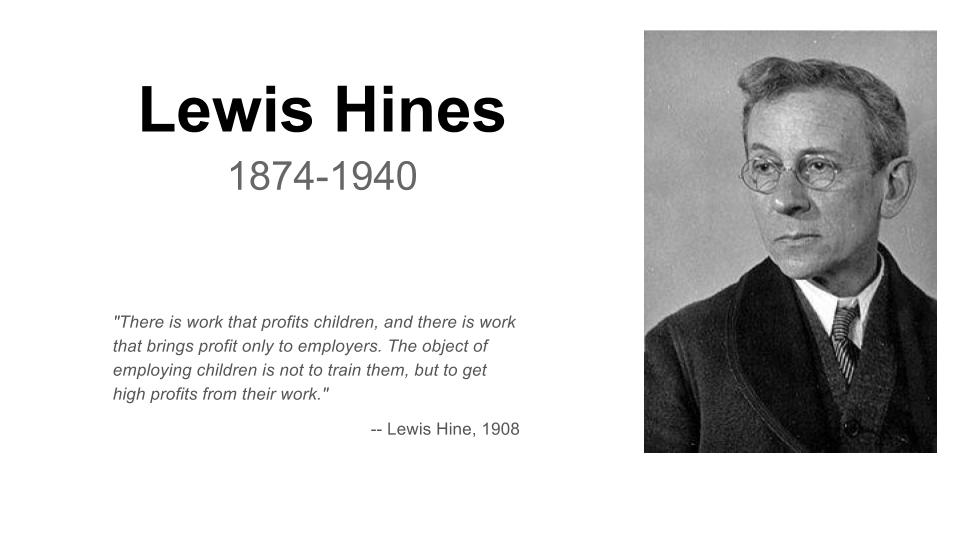 We open the show with Lewis Hine (1874-1940), an American photographer and sociologist. In his youth, Hine experienced first hand the exploitation that countless children of the era were subjected to. This type of laborious, dangerous work that would regularly consist of long shifts, very little pay and would often lead to injuries, amputations and death. As Hine got older, he gained an appreciation for photography, and did his best to document the immoral working conditions that many children were forced into.
Shorpy Higginbotham, a "greaser" at the Sloss-Sheffield Steel & Iron Co. in Alabama (December, 1910)
At the time, this type of work was often kept hidden from the public. Hine would often be threatened with violence from factory police and foremen while photographing the child laborers. To gain access to the mills, factories and mines, Hine would take on the guise of a Fire Inspector, equipment inspector or even a bible salesman.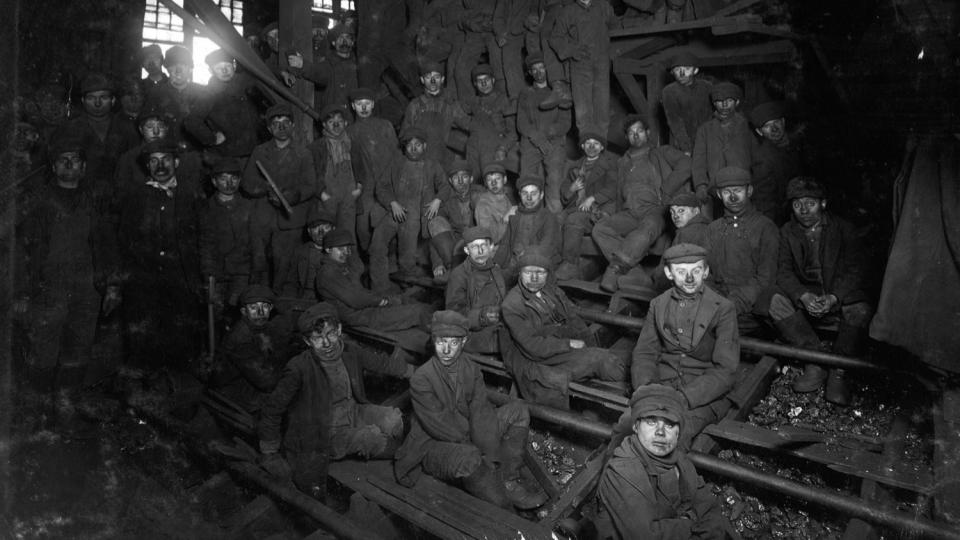 Noon hour in the Ewen Breaker, Pennsylvania Coal Co., South Pittston, PA (January, 1911)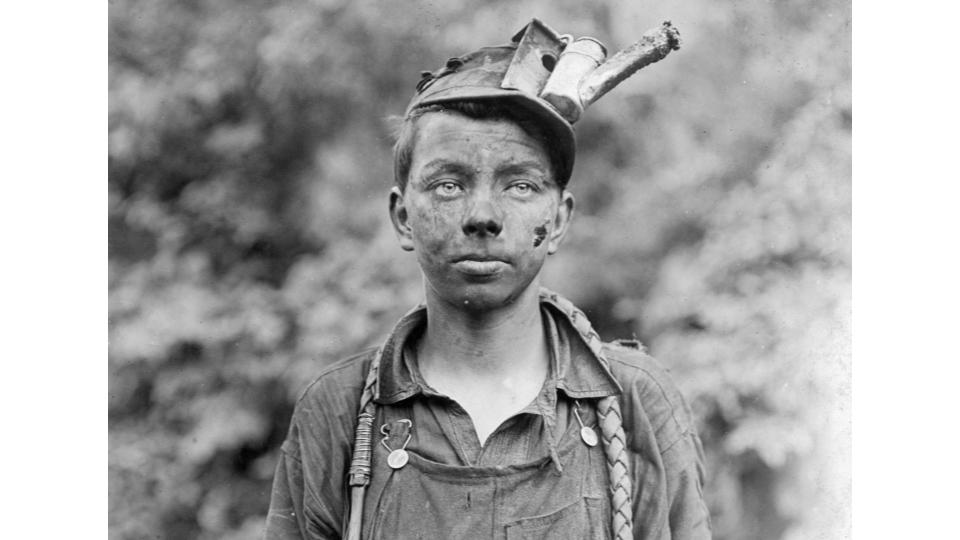 A young driver in the Brown Mine, Brown, WV (September 1908)
Note the oil-wick cap lamp on his hat, used to illuminate a path while in the mines.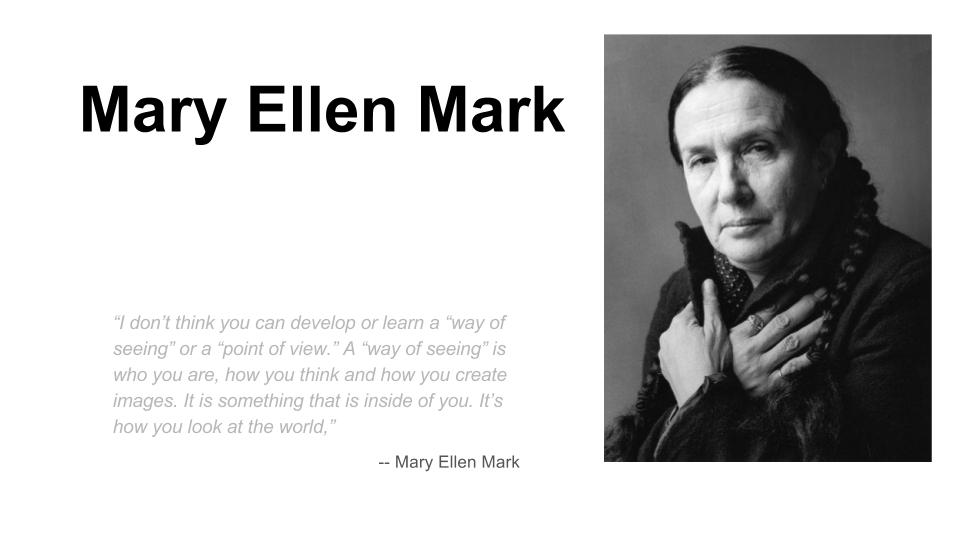 Mary Ellen Mark…
you do recall Mary Ellen Mark, right
? We've covered her groundbreaking, unique work
in one of our earlier podcasts
.
"Rat" and Mike with a Gun (Seattle, WA 1983)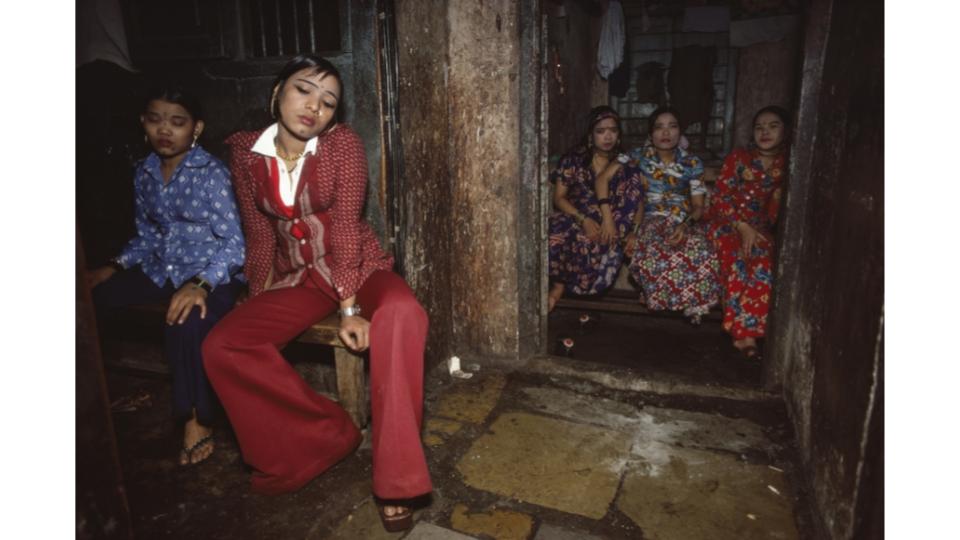 A photo from Mark's photo-essay book, "
Falkland Road: Prostitutes of Bombay
"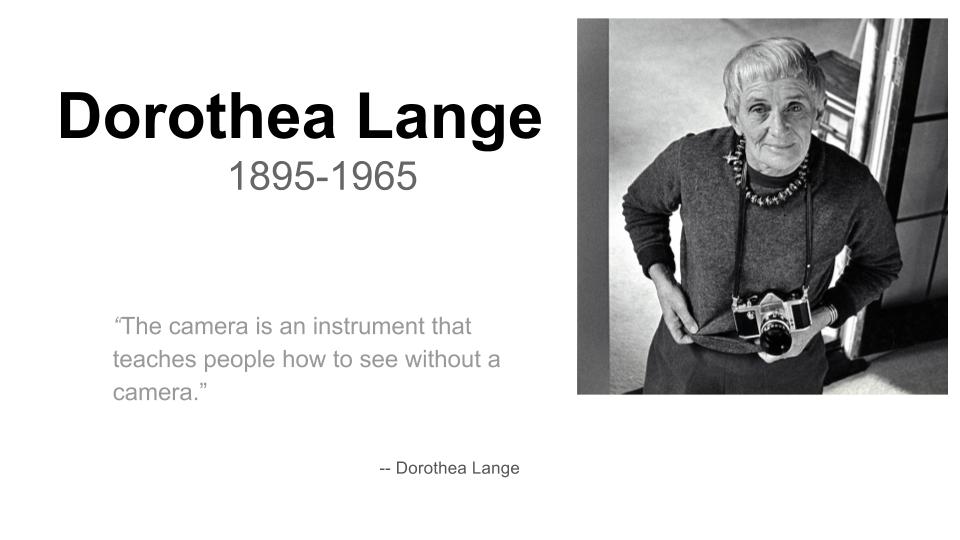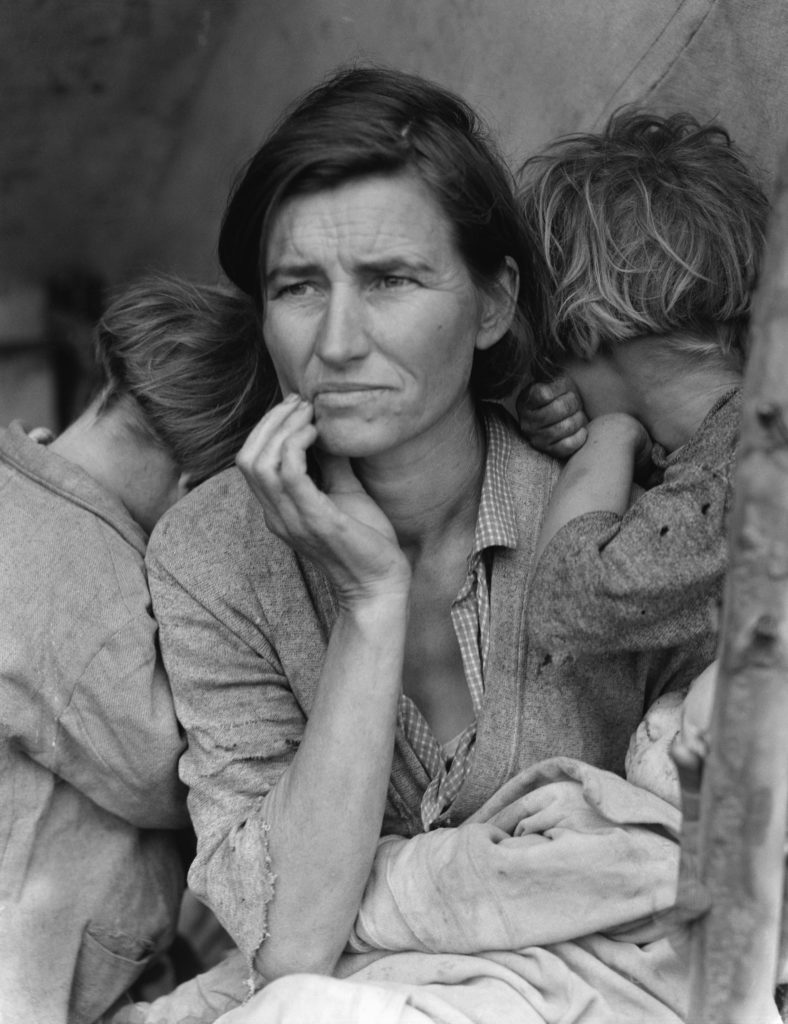 Migrant Mother (1936)
The most famous of Lange's work, this shot depicts the plight that thousands of Americans were suffering through.
(Byron, CA 1942)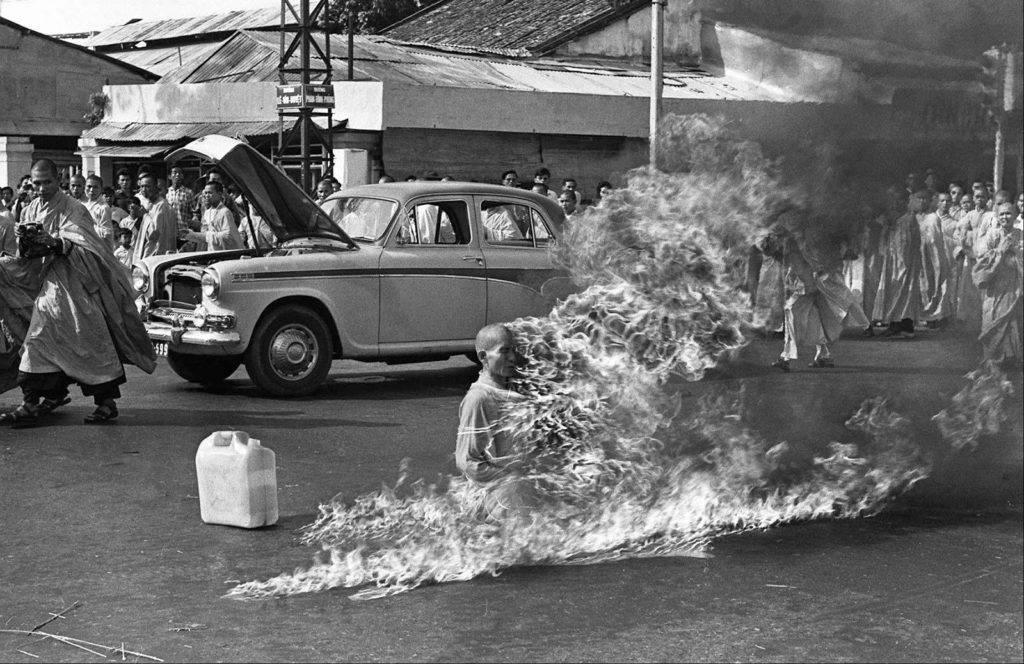 (Saigon, Vietnam 1963)
This shocking act of self-immolation was captured on film by Malcolm Brown, and won him the Pulitzer Prize for International Reporting and World Press Photo of the Year 1963. A Vietnamese Mahayana Buddhist monk, Thich Quang Duc, sat down at a busy intersection, calmly doused himself with gasoline, and burned himself alive as a form of protest against the war. Being a war-torn region, the film was then flown by pigeon back to AP headquarters.
Here's a remarkable interview with Brown from Time Magazine
, that goes into much greater detail.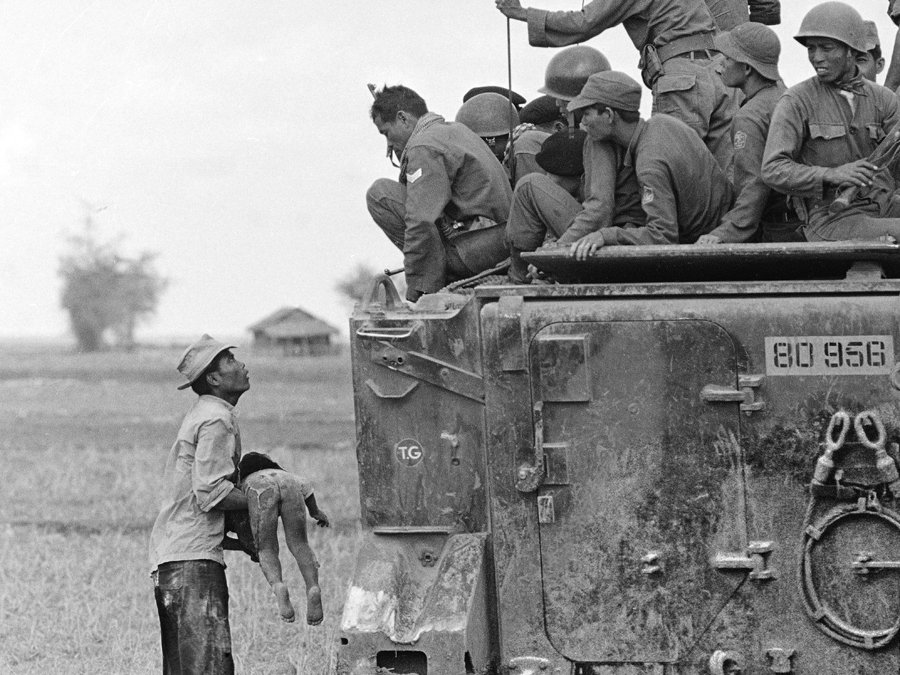 (Vietnam, 1965)
Horst Faas brought us more gritty, Pulitzer Prize-winning imagery from the Vietnam War as well. This photo depicts a distraught, angry father, presenting his son's lifeless body to the South Vietnamese soldiers who had just killed him.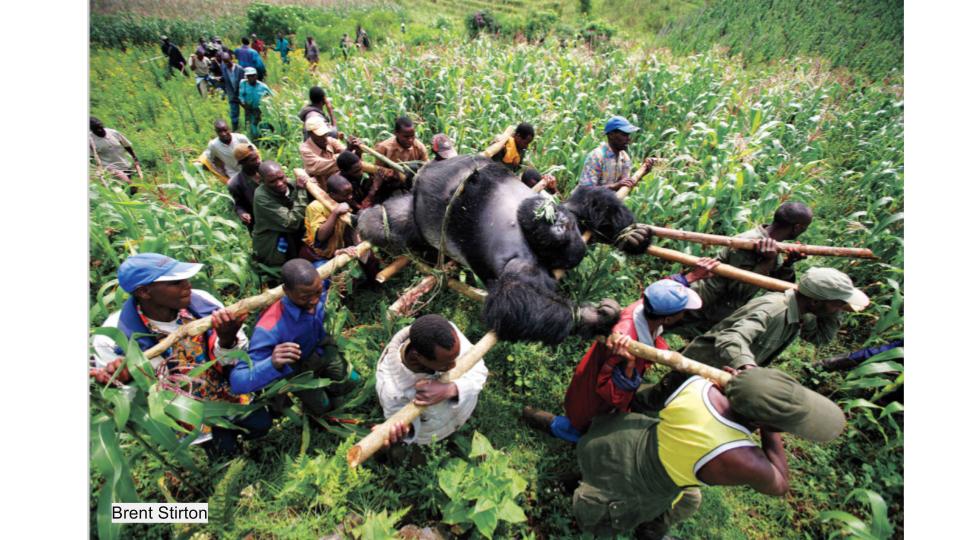 (Virunga National Park, Democratic Republic of Congo, Africa, 2007)
This shot from renown photographer Brent Stirton shows residents respectfully mourning the loss of a gorilla, who are constantly under threat from regional conflicts. The gorilla, Senkwekwe, was brutally killed by illegal wood harvesters. Shortly after this photo was published in Newsweek, 9 countries in Africa (including Congo) signed a legally-binding treaty to protect the mountain gorillas in the area.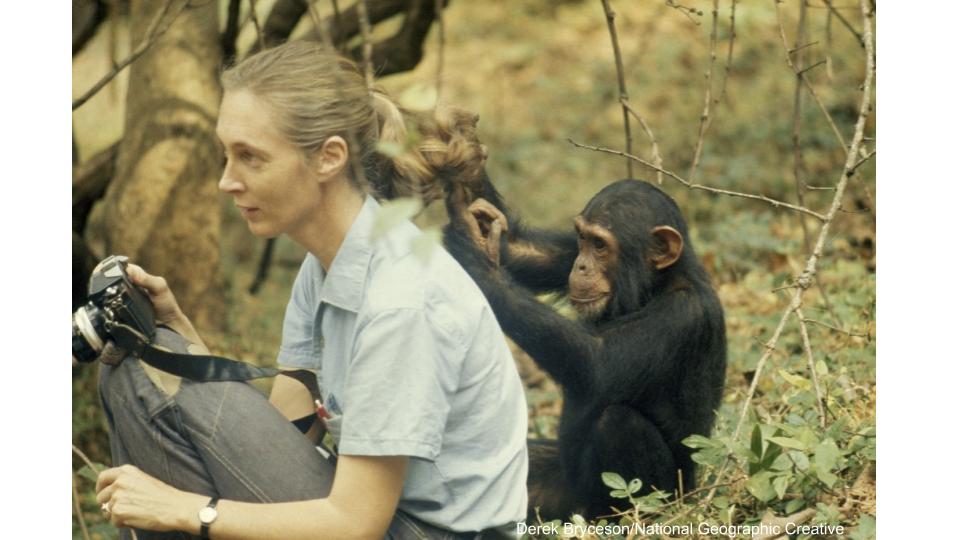 Although not a photographer in the traditional sense, photos documenting primatologist Dr. Jane Goodall's life work helped raise awareness for primates on an international scale. Check out, "
Untamed: The Wild Life of Jane Goodall
," or her global conservation organization
The Jane Goodall Institute
for more info.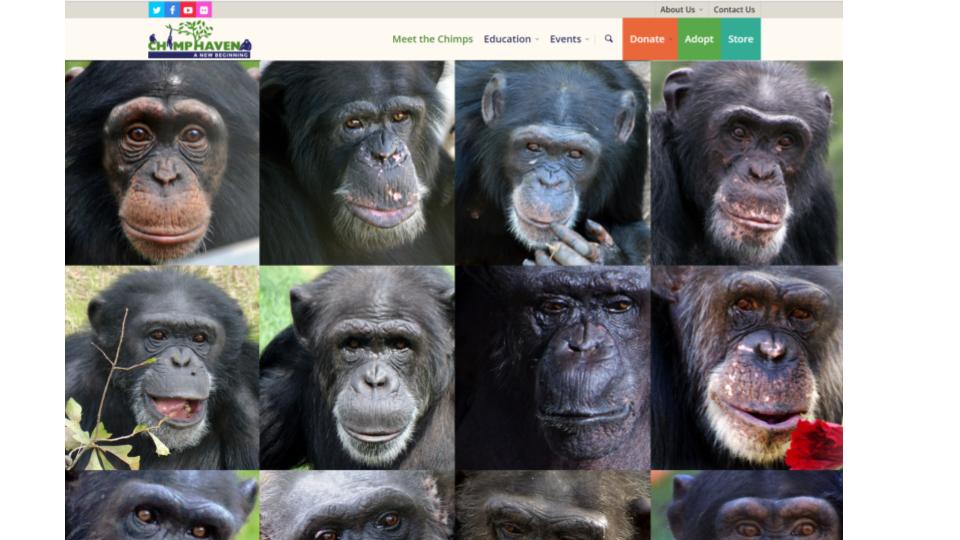 Graphics like these also helped popularize movements like
chimphaven.org
, a Louisiana based non-profit that provides a safe environment for chimps to thrive.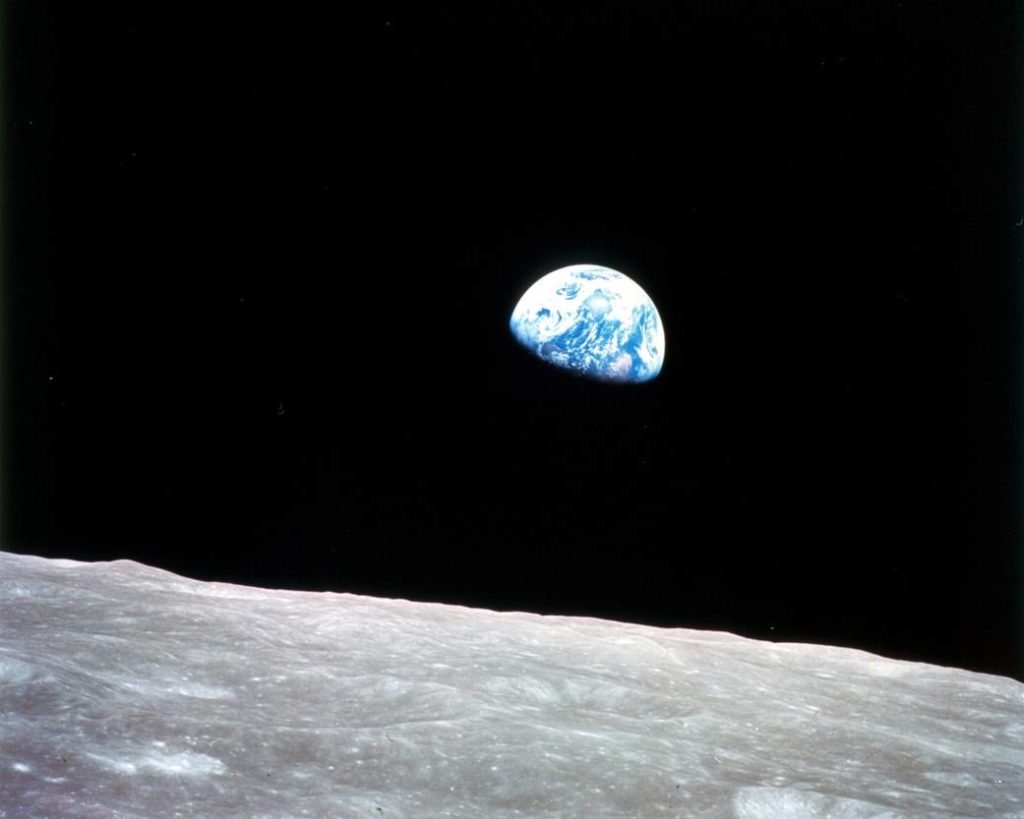 Earthrise (The Moon, 1968)
This
iconic shot from NASA astronaut Bill Anders
was taken shortly after Apollo 8 landed on the moon. "Earthrise" helped provide Earth citizens with an idea of just how finite and fragile our home planet is; bear in mind, the Earth had never been seen from this perspective before. Soon after, environmental policy began to really take shape, leading to the creation of the EPA in 1970.