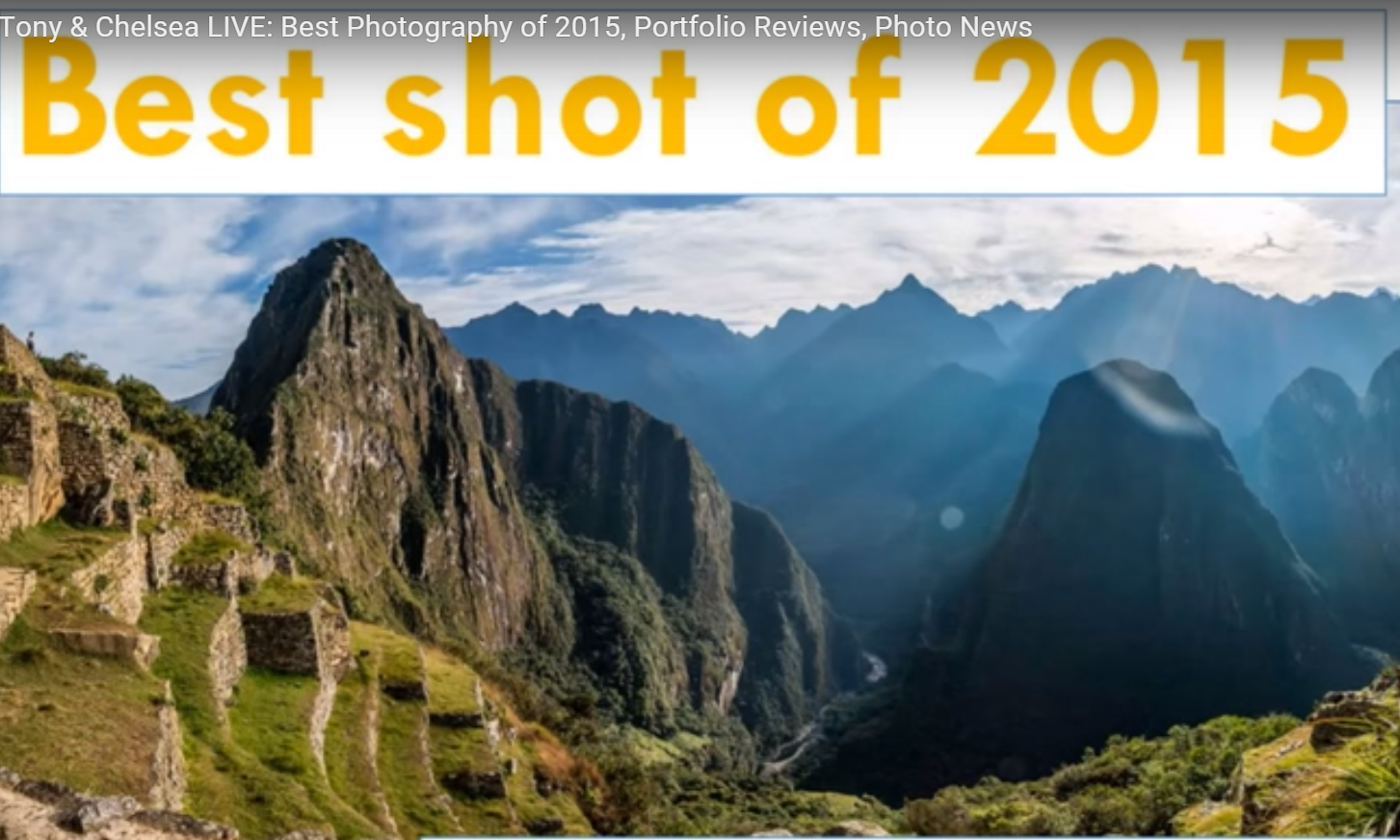 Happy New Year! We're back after a long holiday break, looking at your best photos of 2015.
New studio set up, new technical difficulties. Give us some time to get it all worked out. You can't see me this show, I appear as a green screen for some reason.
Help us hit 500,000 subscribers on YouTube! Tell your friends.
Ok, let's get into the photos. Here are our picks:
Your question and comments:
What were your favorite gifts this holiday season?
podcast is in the works
Chelsea is of indeterminate age
Portfolio review! Great work, Cameron. Get rid of some similar images, put up a store page.
Another portfolio review!
Chit-Chat! Some real gems this time. "I just put that in there because, I dunno, get some self awareness, man."
Back to your pictures:
still water
another horse
duck
bird
Great work, all! Sorry we couldn't get through all your photos, we got a ton.
Next Thursday we'll be reviewing your candid photos. Thanks, see you next week!