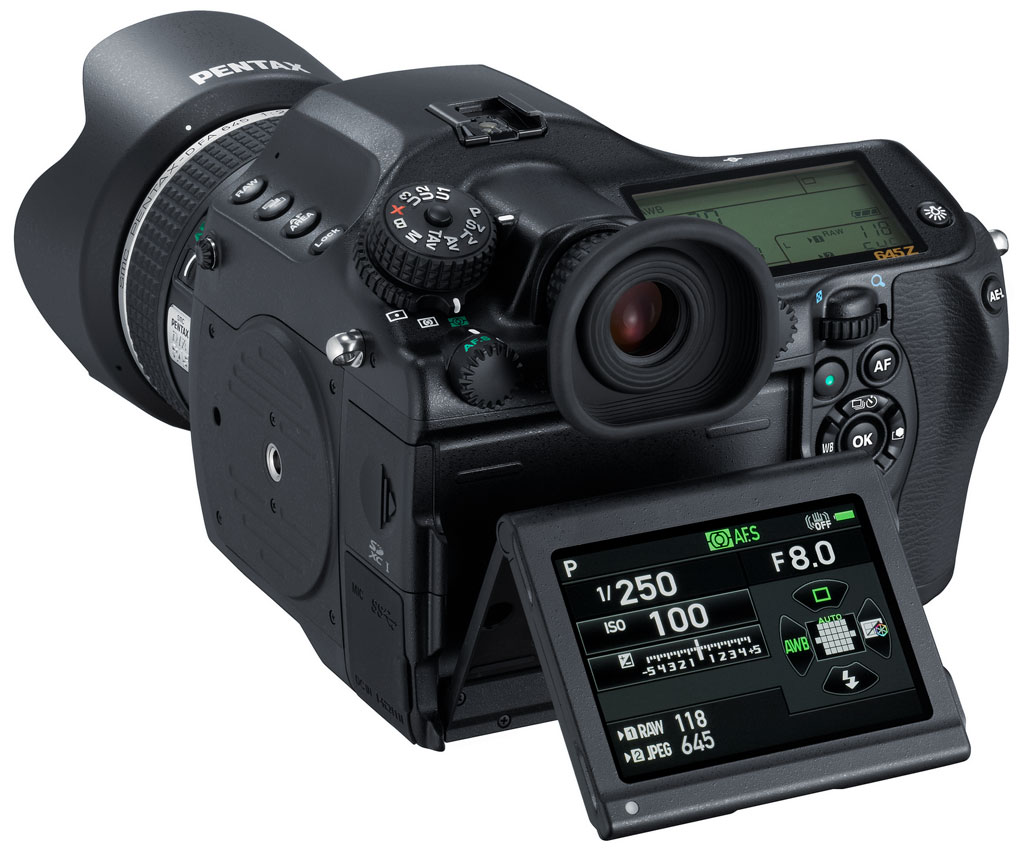 Editor Rating

Rated 3 stars

Good
$7750 to $8000
---
Reviewed by:

Published on:

Last modified:
---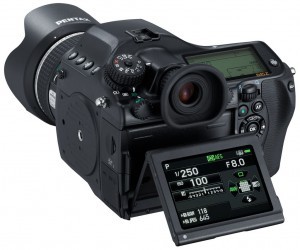 The 645Z is Pentax's medium format camera, supporting lenses from the company's long history of 4×5 medium format film cameras. However, the 645Z's digital sensor isn't as large as their film cameras. It's still quite a bit larger than full-frame 35mm digital cameras, with a 0.79X crop factor. The Sony-made 51 megapixel sensor is clearly the star of this heavy, expensive body. If you absolutely must have more pixels than a Nikon D810, the Pentax 645Z is your only option under $10,000. Medium format cameras offer a certain prestige because of their history in commercial photography, but even if you have the budget, I'd still recommend the D810 over the 645Z to most photographers. Nikon offers a much wider variety of lenses than Pentax, and those lenses are less expensive than the Pentax equivalents. The larger size of the 645Z (especially with a few lenses) significantly hampers usability in all but commercial studio scenarios. If you want to understand the potential benefits, read Sensor Size And Crop Factor. Let's explore a few examples from the Pentax lens lineup:
The Pentax-D 55mm f/2.8 ($1,200) is equivalent to a full-frame 43.5mm f/2.2. Therefore, despite the larger sensor, Pentax's normal prime is slower than the full-frame 50mm f/1.4 standard (about $400) and offers less background blur.
The Pentax 28-45mm f/4.5 ($5,000) is equivalent to a full-frame 22-35mm f/3.5. Again, despite the larger size, it gathers less light and offers less background blur than a full-frame Tamron 24-70 f/2.8 ($1,100) lens.
The Pentax 80-160mm f/4.5 ($2,100) is equivalent to a full-frame 63-126mm /f3.5. In the full-frame world, a 70-200 f/2.8 offers a wider zoom range and gathers more total light.
Because the lenses aren't particularly fast, the 645Z can't fulfill the promises of larger sensors: gathering more light and providing shallower depth-of-field. However, the higher megapixel count can allow extracting more detail, given proper technique. Another consideration is whether you can achieve cleaner images with lower noise in ideal conditions, such as tripod-mounted landscapes or studio photography. The 645Z's minimum ISO of 100 means that it can gather more total light than a full-frame 35mm camera at ISO 100—about two-thirds more light, in fact. That should translate to two-thirds cleaner images from the 645Z than a full-frame 35mm camera at ISO 100. However, the Nikon D810 supports an unusually low ISO of 64, which gathers almost exactly the same total amount of light as the 645Z will at ISO 100. Though we haven't yet completing formal testing, we expect the D810 and 645Z to have similar noise levels in ideal conditions. Obviously, anyone considering the 645Z should seriously consider the Nikon D810 instead. However, those with a total budget over $15,000, no concern about camera size or weight, and an obsession with capturing as much detail as possible should evaluate the 645Z. If you're truly obsessed with detail and low noise, you might also consider the Mamiya 645DF Credo 80 ($38,000), which offers 80 megapixels and ISOs as low as 35. With a bigger sensor than the 645Z (it has a crop factor of about 0.62) and lower minimum ISO, the Mamiya can gather about two stops more light than the 645Z, or about three stops more light than a full-frame camera at ISO 100.
Pros
High-quality 51 megapixel sensor
Less expensive than other medium format cameras
Cons
The sensor is smaller than the 645 size, so there's a crop factor when you use most 645 lenses
Big and clumsy
The Canon 5DS-R offers similar resolution with a better selection of lenses, and at a much lower cost