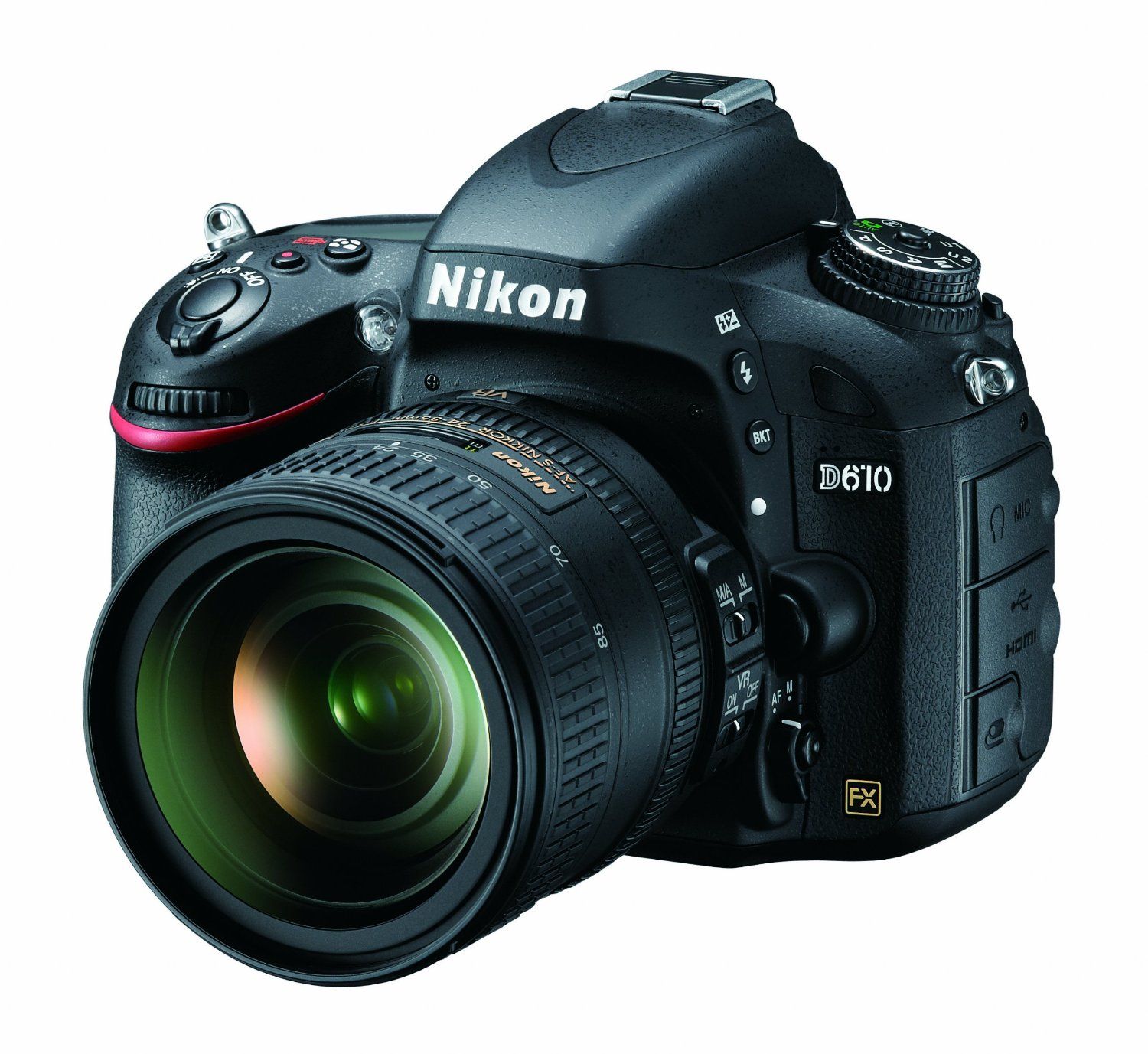 Editor Rating

Rated 4 stars

Excellent
$850 to $1500
---
Reviewed by:

Published on:

Last modified:
---
Nikon's low-end full-frame cameras, the 24 megapixel D600 and D610, are the answer for most photographers who can't tolerate the noisy low-light images of the DX bodies. The larger sensor captures more light, allowing you to get cleaner images when shooting indoors or in the evenings. Both the D600 and D610 are great, well-rounded bodies. While all the FX full-frame cameras offer substantially better image quality than the DX cameras, and 60% shallower depth-of-field (useful for portrait work), there are a couple of disadvantages:
You'll need full-frame FX lenses to take advantage of the larger sensor, and these tend to be more expensive.
Both the camera body and lenses are heavier (though few people complain).
In the studio, a DX camera can be passable for portrait work. Out of the studio, the D600 and D610 are ideal portrait cameras, allowing you to get full-frame background blur from your portrait lens with smooth, low-noise skin tones, even when working indoors or in the shade. The D600 and D610 also make good choices for those who want to shoot indoor sports like volleyball, basketball, or hockey. While the focusing system isn't as robust as many of the other cameras, and the frames per second isn't as fast, the full frame sensor provides much cleaner images than any of the DX cameras, and these bodies are significantly less expensive than the higher-end bodies. The D600 has become rather infamous for developing oil spots on the digital sensor. While photographers complain at length about minor problems with every camera body ever released, the oil spots on the D600 are a serious problem that shouldn't be underestimated. According to polls on the Internet, most D600 users have serious problems with oil spots that create visible spots on pictures. Unfortunately, I don't have a more reputable source than polls on the Internet, but I have spoken with several long-time D600 users who experienced the problem. Fortunately, you can remove the oil spots by cleaning the sensor, as described in Chapter 5 of Stunning Digital Photography. Users also report that the oil spots go away after about 3,000 frames have been shot. Because of the bad reputation but fairly easy mitigation of the oil spot issue, a used D600 might be a particularly good bargain. Unfortunately, there's no hard data to allow me to guarantee that you won't see oil spots. The introduction of the D610 in the fall of 2013 offered very little more than freeing Nikon from the D600's bad reputation. The sensor, processor, and autofocus systems are exactly the same as the D600. The D610 did add a quiet shutter mode (which is useful) and a 10% increase in frames per second from 5.5 to 6. If you plan on shooting wildlife, you should choose a DX camera instead, such as a D7100 or a used D300S. If you plan to shoot sports and you don't expect to need to crop your pictures heavily, consider upgrading to the D750, which has a far superior focusing system. If you want the ultimate in image quality and an upgraded focusing system, check out the D810. If you're not yet invested in the Nikon system, you should compare the D600 and D610 to the full-frame Canon 6D. The Canon camera can't quite match the Nikon's image quality, but it adds a GPS feature that I really enjoy and a somewhat useful Wi-Fi feature. Existing owners can watch this free hands-on tutorial: http://www.youtube.com/watch?v=7RUwyyK9vss
Pros
Full-frame image quality
Compatible with Nikon lenses and flashes
Cons
Mediocre focusing system is much slower than the D7200 or D750
Lacks niceties like an articulating touch screen