For those listening to the audio podcast, here are the photo examples from the YouTube video version of the show: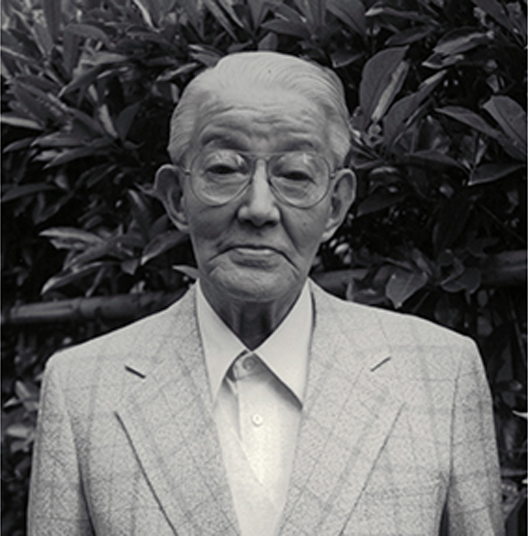 Goro Yoshida, founder of Canon Global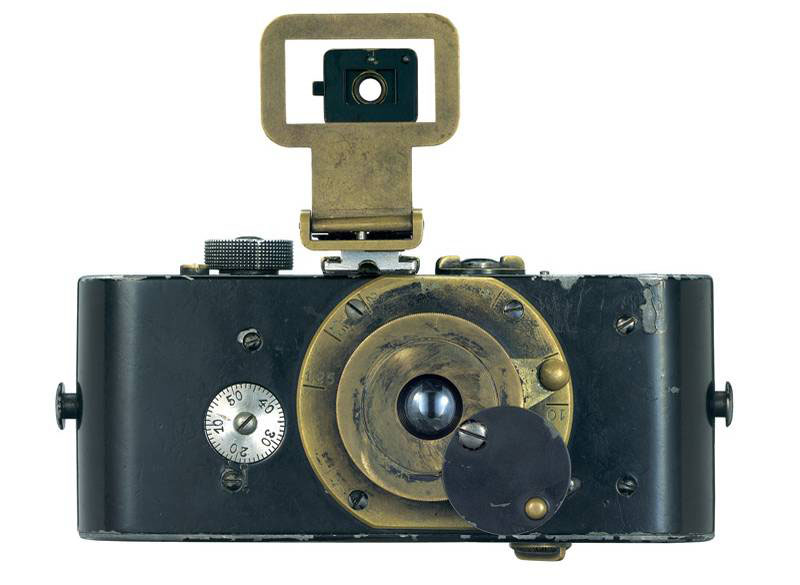 A 1914 Ur-Leica, by Oscar Barnack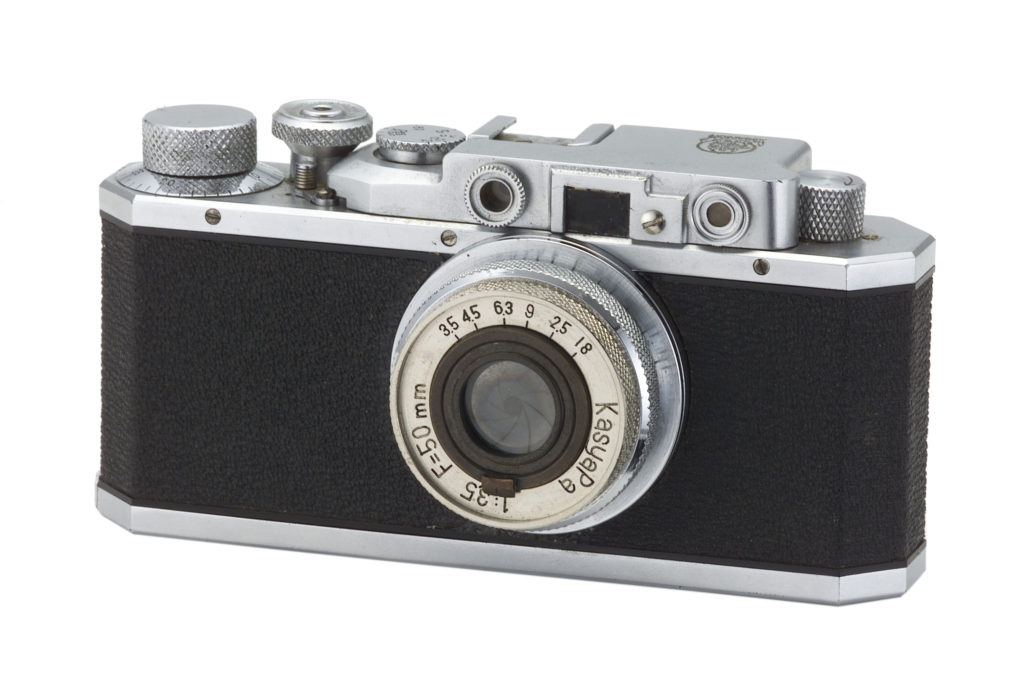 Kwanon Prototype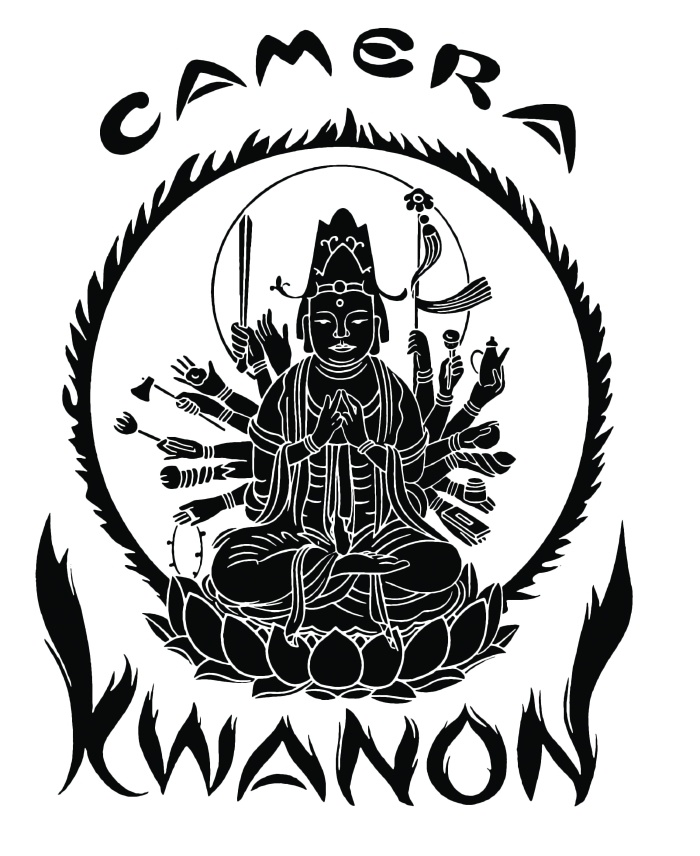 One of the first Canon (then labeled Kwanon) logos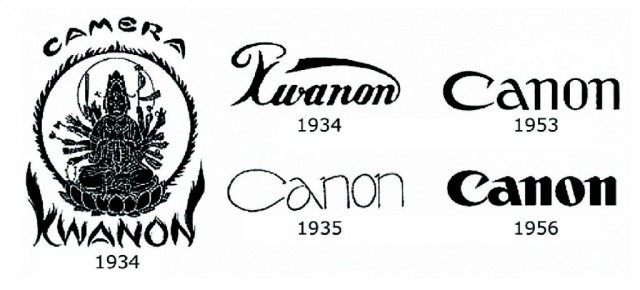 Evolution of the Canon logo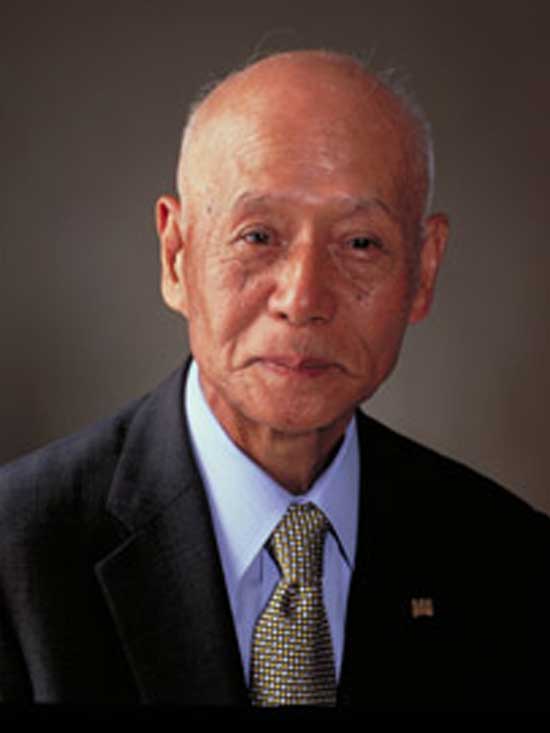 Takeshi Mitari, co-founder of Canon Global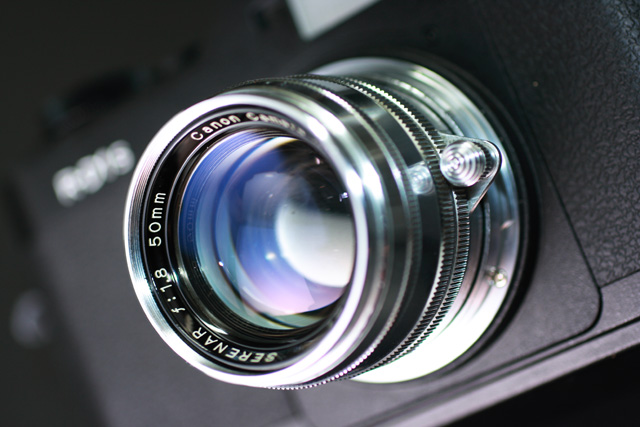 An early Canon 50mm f/1.8 lenses (then branded as Serenar)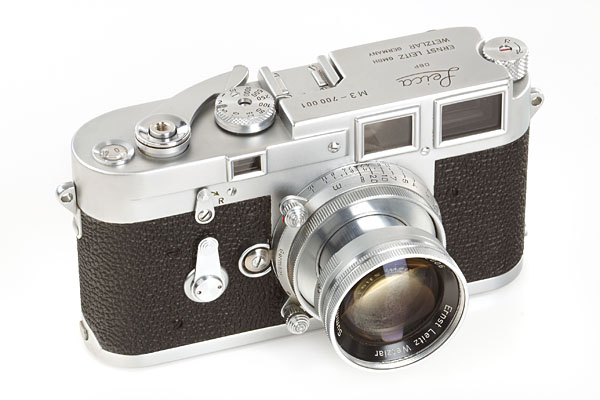 The Leica M-3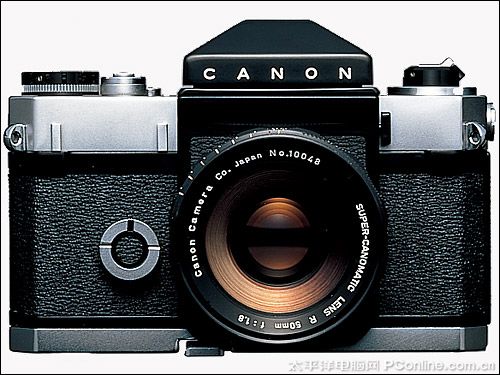 The Canon Flex, one of the earliest Canon SLR models
The Canon AT-1, which quickly became commercial success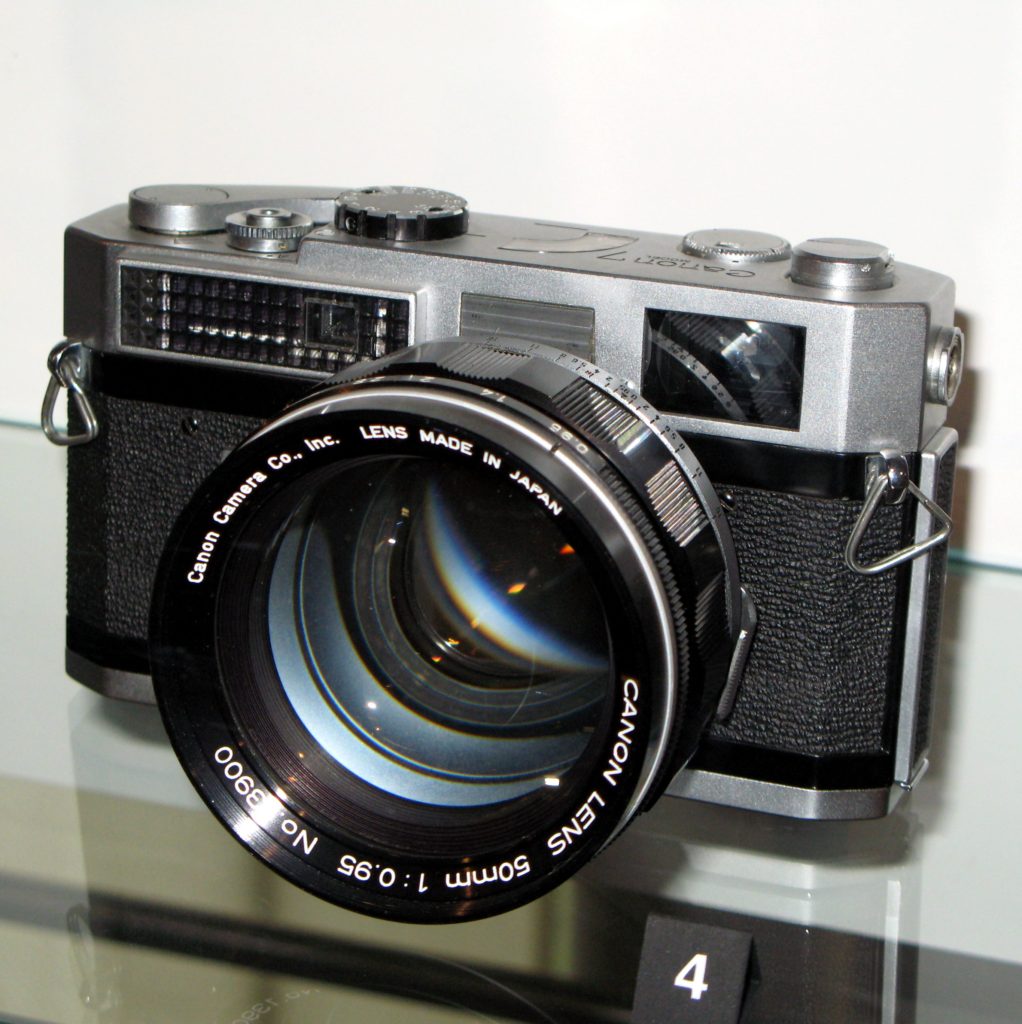 A Canon 7 fitted with a unique 50mm f/.095 lens. Note the size – necessary for ultra-shallow depth of field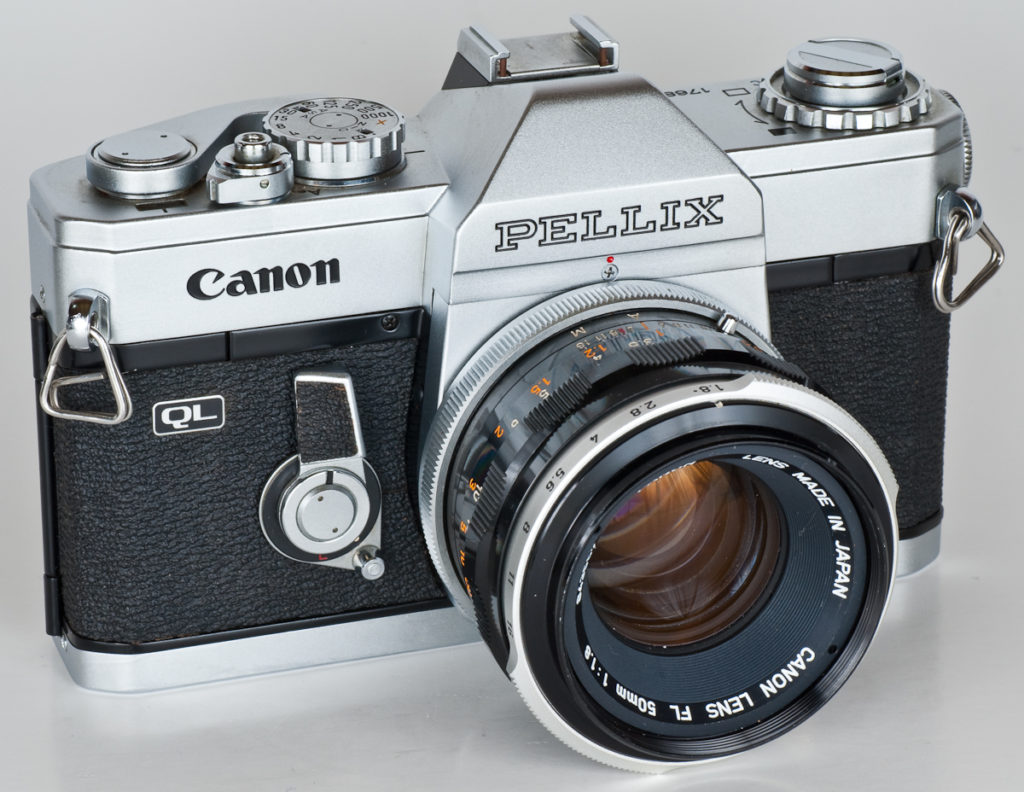 The Canon Pellix – another one of Canon's popular SLRs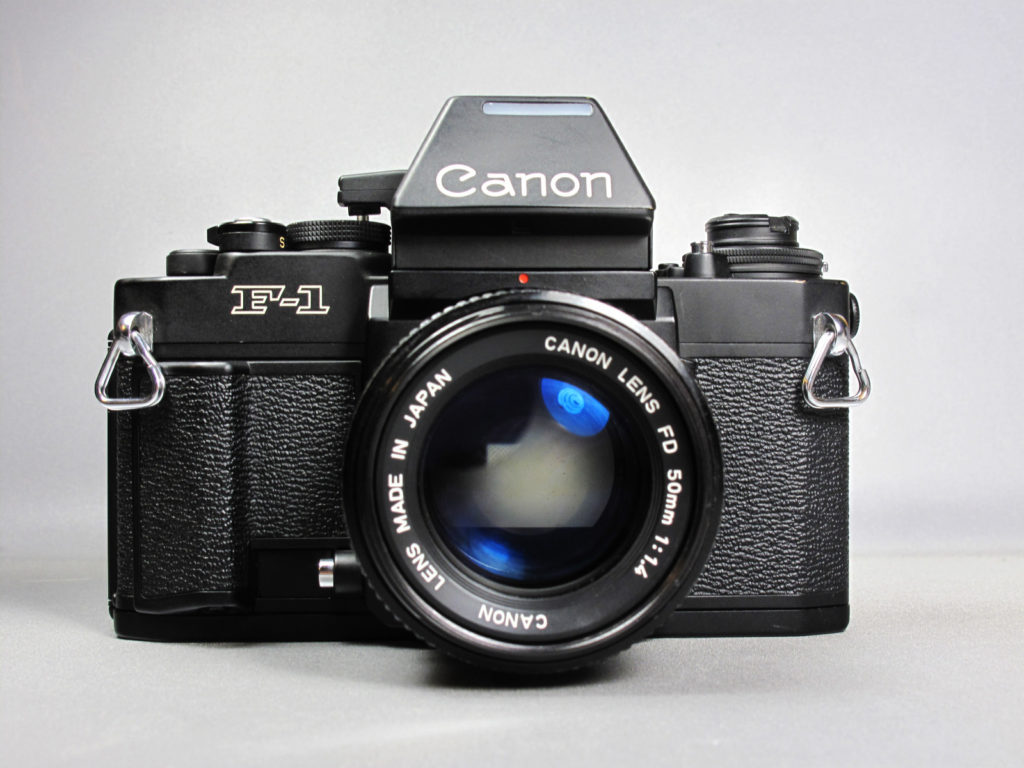 The Canon F-1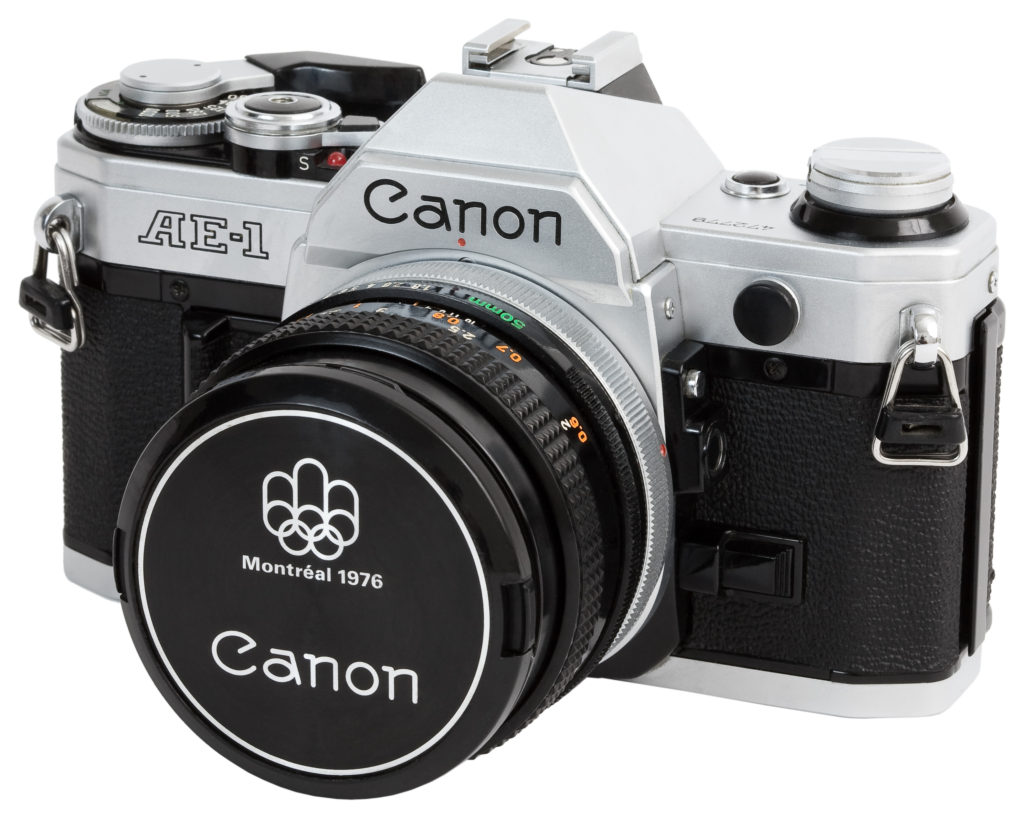 The Canon AE-1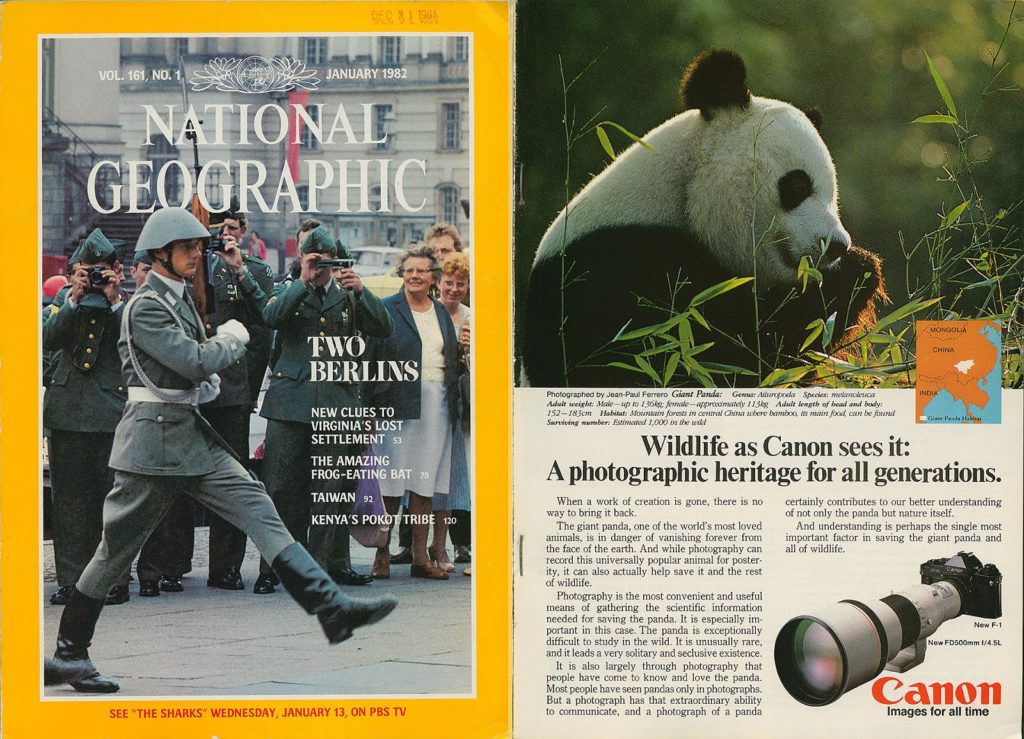 These type of ads from Canon helped sway potential customers to the Canon brand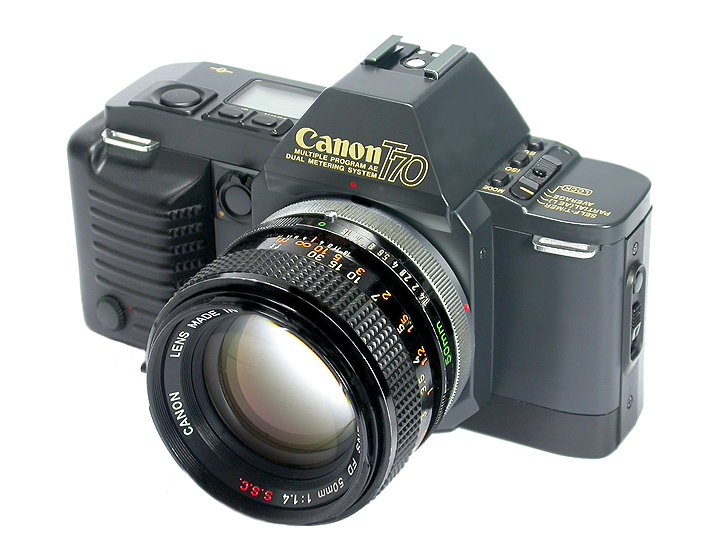 The Canon T70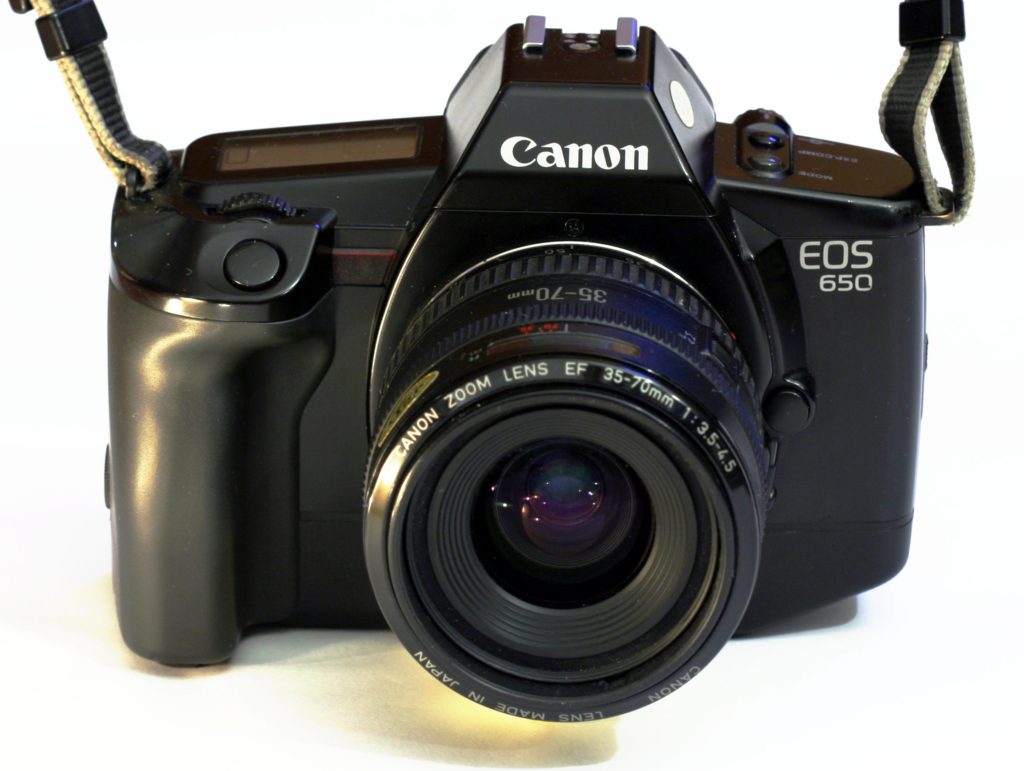 The Canon EOS 650 – on of the first SLRs with the "EOS" branding
The Canon EOS-1. Starting to look familiar? This style of body influenced the look and feel of contemporary Canons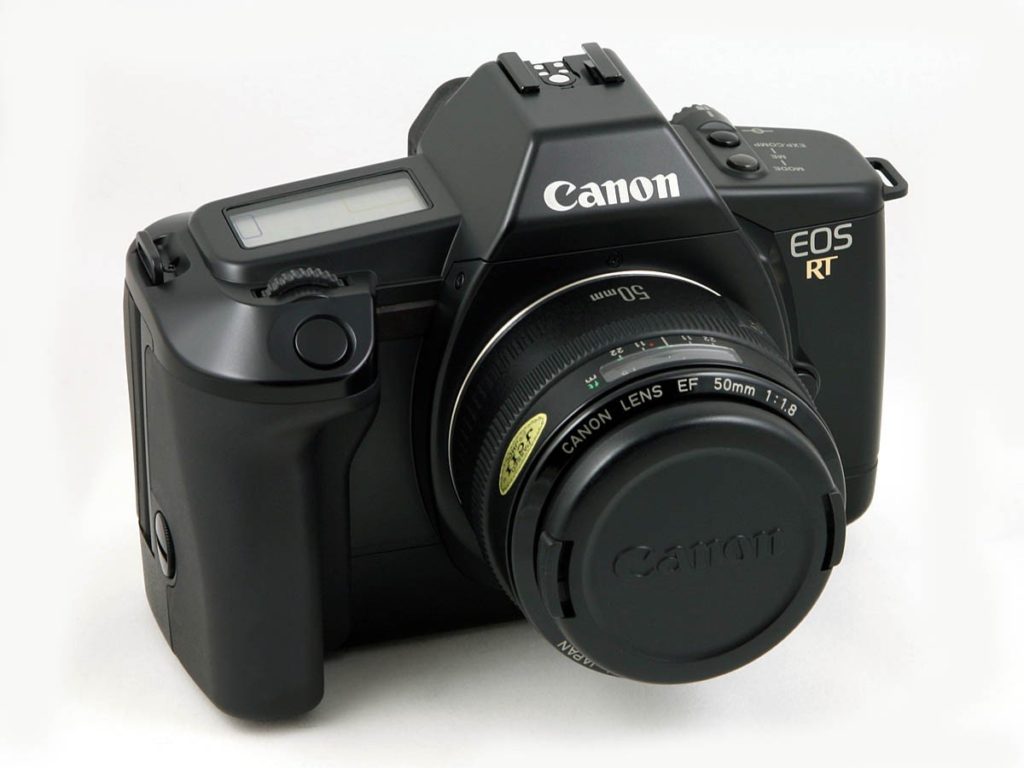 The Canon EOS RT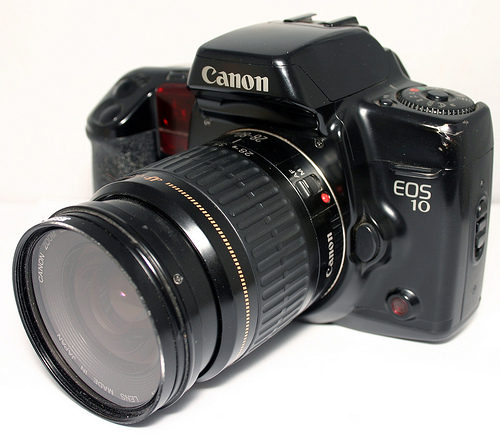 The Canon EOS 10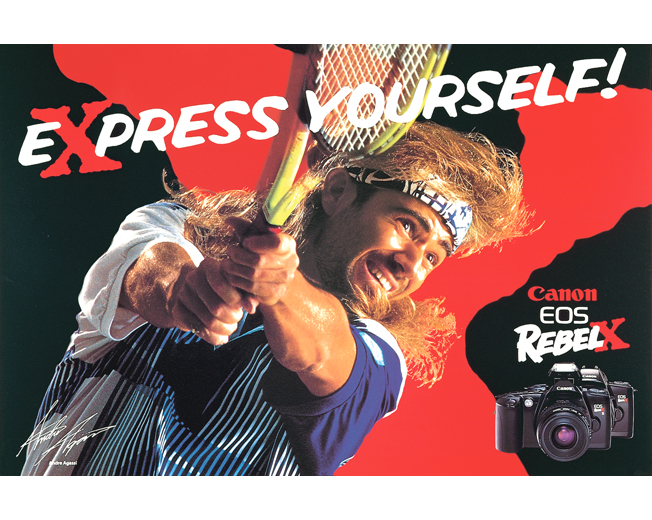 Magazine advertisement from the Andre Agassi EOS Rebel campaign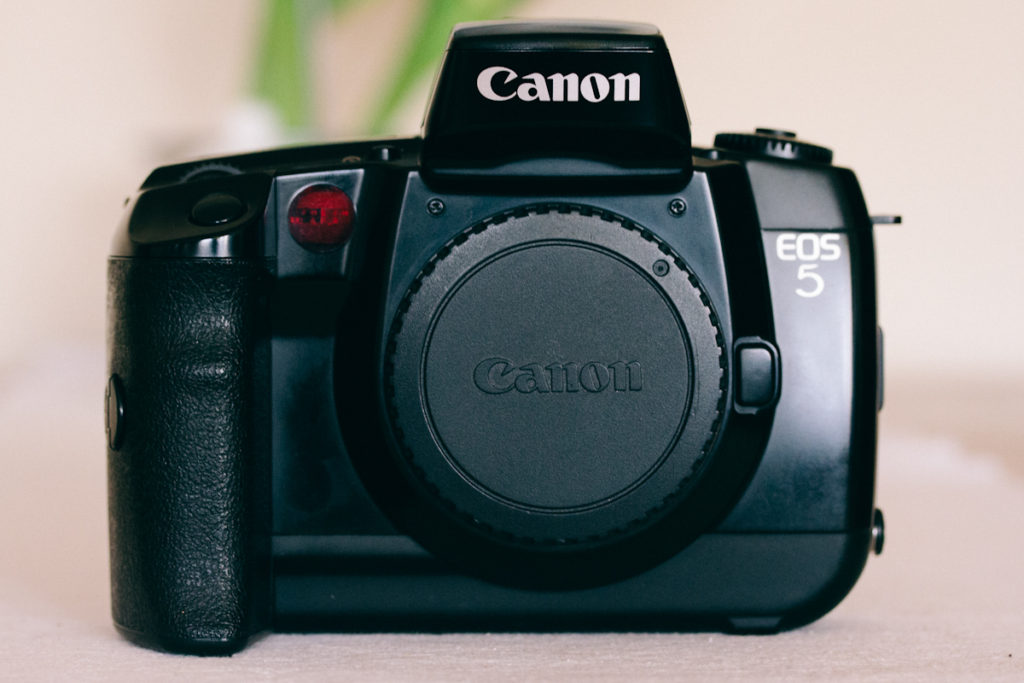 The Canon EOS 5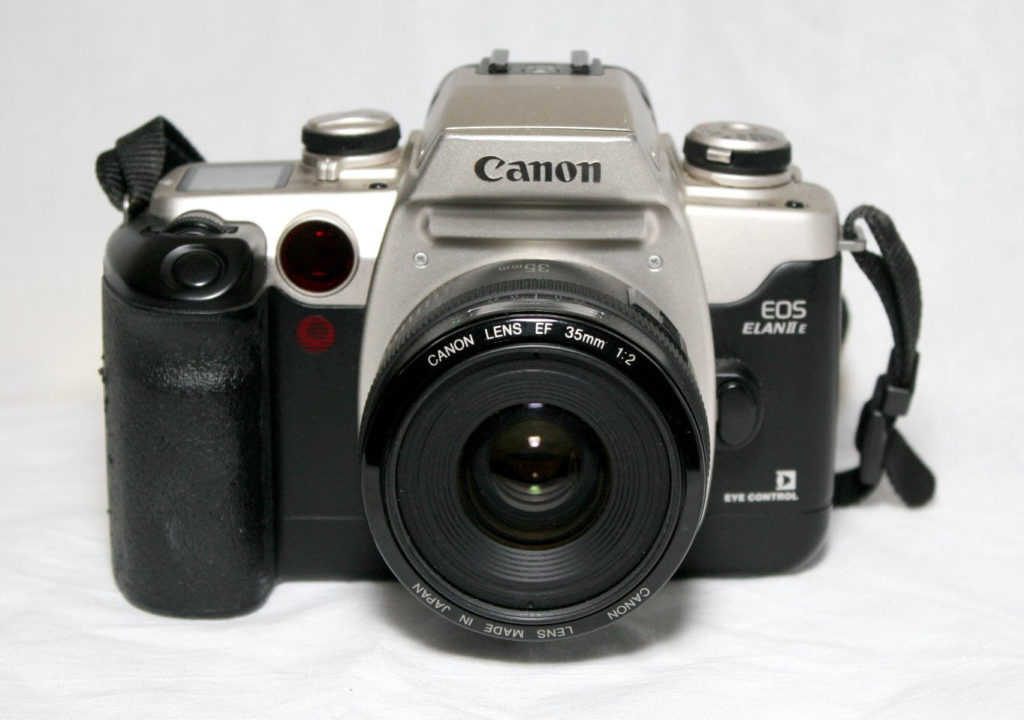 The Canon EOS Elan IIe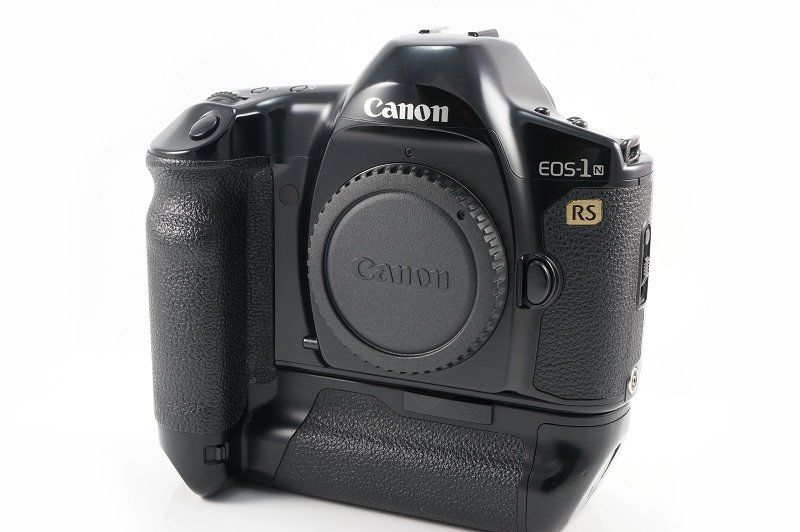 The Canon EOS-1 N. This 35mm SLR was capable of shooting 10 frames per second, a groundbreaking achievement at the time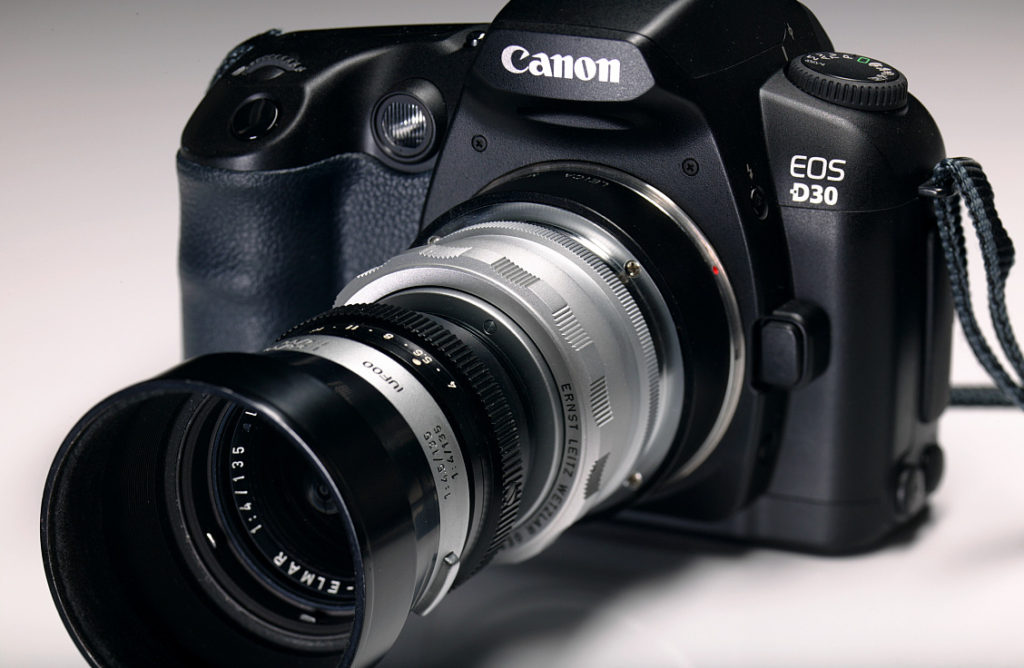 The Canon EOS D30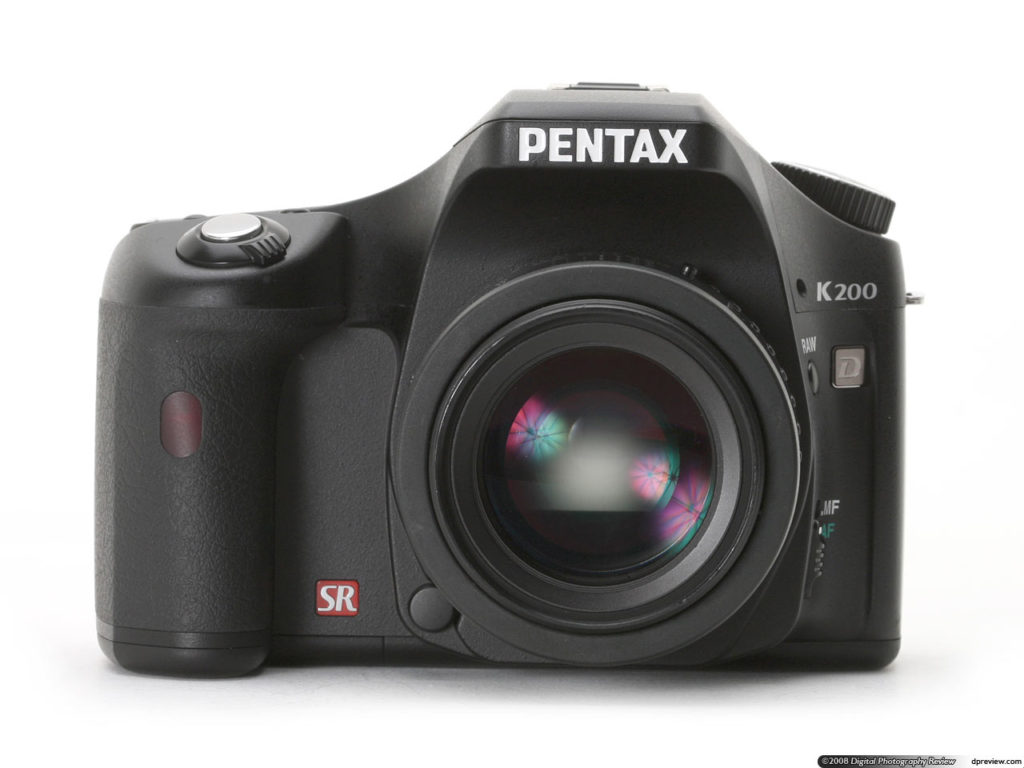 The Pentax K200 D – Justin's first (and current) digital camera. This camera sold me with its waterproof housing and in-body image stabilization!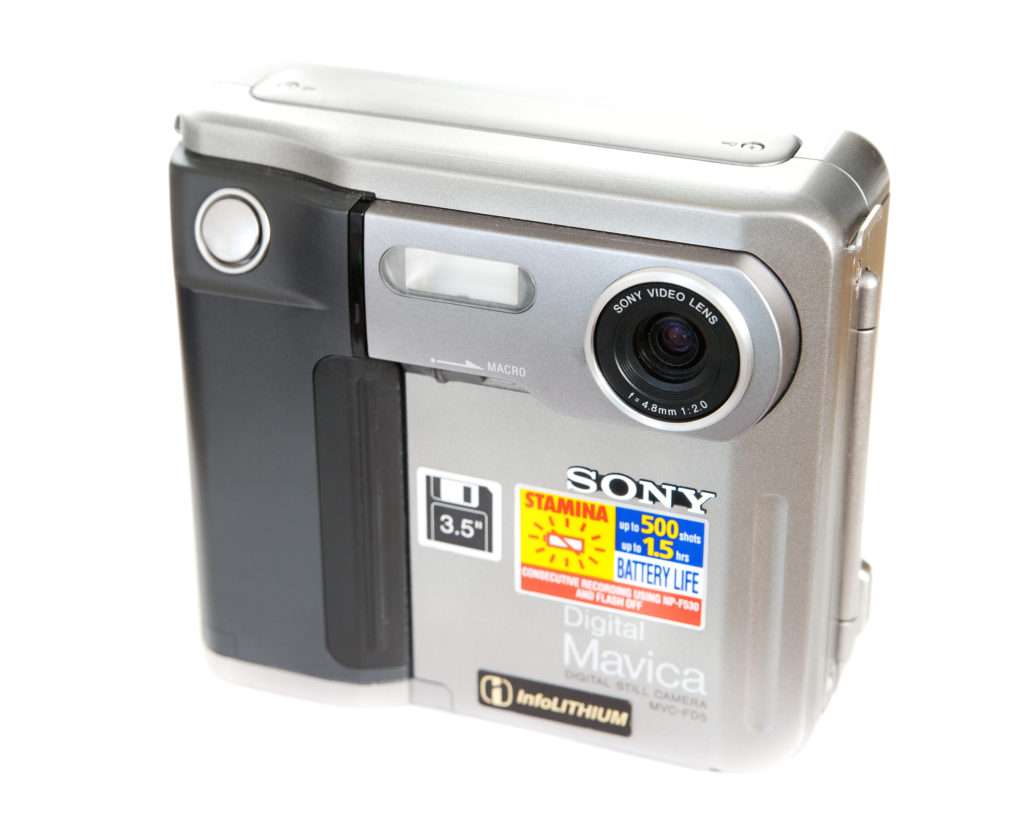 The Sony Mavica MVC-FD5. This digital camera used 3.5″ floppies to store its images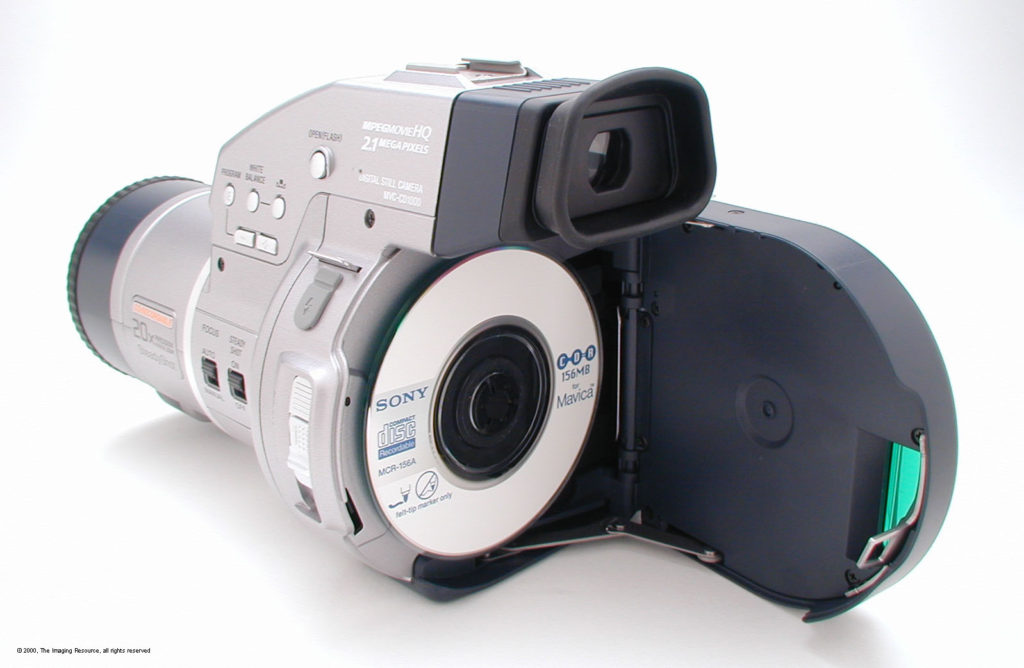 The Sony Mavica MCV-CD1000. The next-generation of Mavica DSLRs, this camera used CD-Rs (and later, CD-RWs) to write its images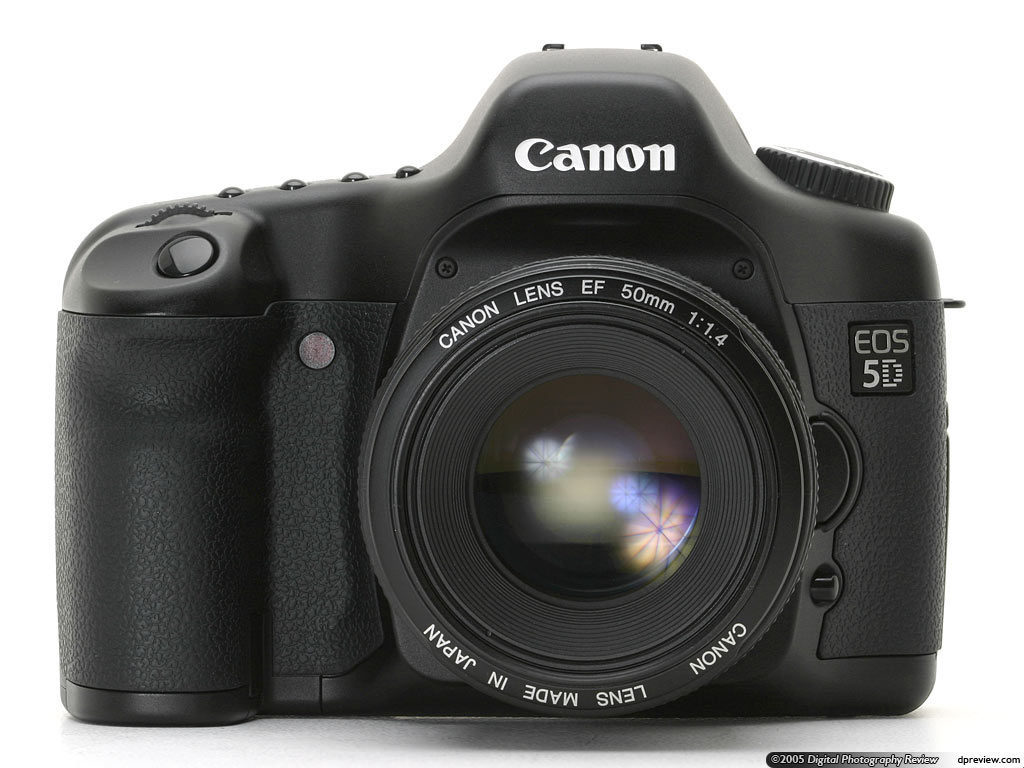 The Canon 5D – Canon's first digital SLR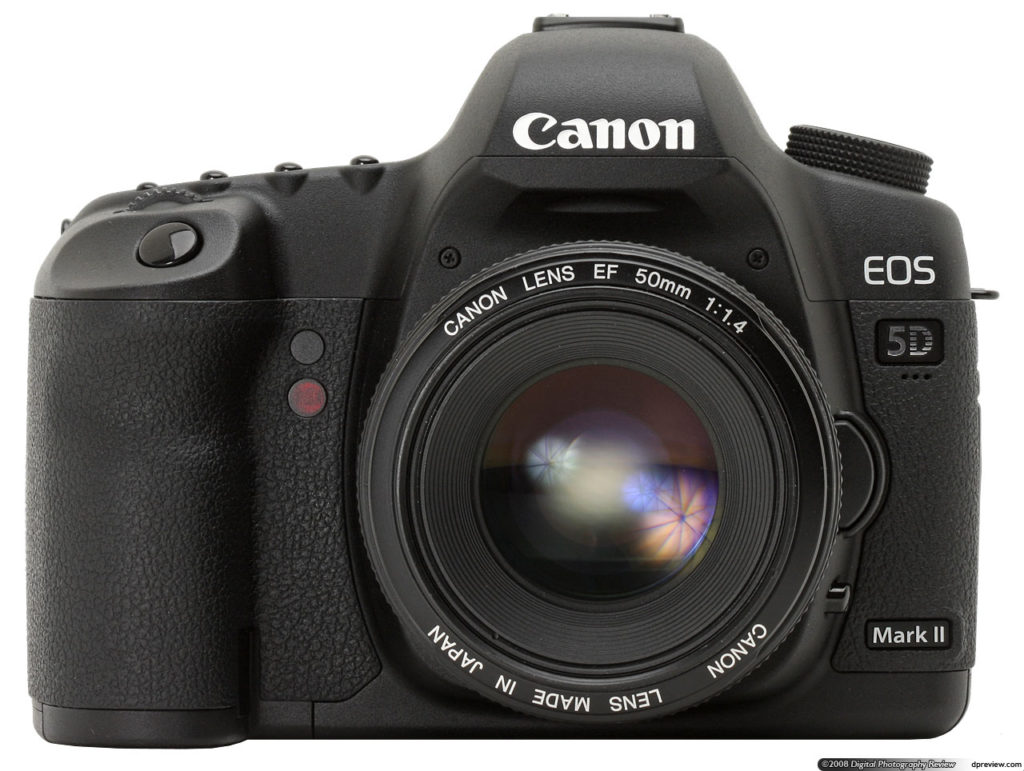 The Canon 5DmkII – The next generation in the 5D series. This camera introduced 1080p video capibilities, a huge advent at the time. Major studio films still use these regularly to film short clips or as "crash cams"